Did you get a new device and just downloaded or transferred all your apps over? Are you trying to set up your Product Madness game to have the same balance and progress as before?
Here's how:
Download Facebook app and sign into your Product Madness connected account
Download Product Madness game(s)
Upon opening app, tap "Facebook Sign In"
Follow Facebook sign in prompts
Your account should now be connected! If you're still having trouble please refer to the expanded instructions below.
1. Download the Facebook app and sign into the account that is connected to your game. 
If you do not remember which Facebook account is connected, we recommend signing into Facebook on a desktop to check if your previous balances match.
Note: A brand new game will start with 2 or 3 million coins and at Level 1. 
2. Once successfully logged into the correct Facebook account, download the Product Madness game from your app store. 
3. After the app has been fully downloaded, open the app! 
Opening the app should a graphic with two button options: "Facebook Sign In" or "Play as Guest". 
Heart of Vegas:

FaFaFa Gold:

Cashman Casino:

Or in Lightning Link, tap the numbered Tier Icon in the upper left corner: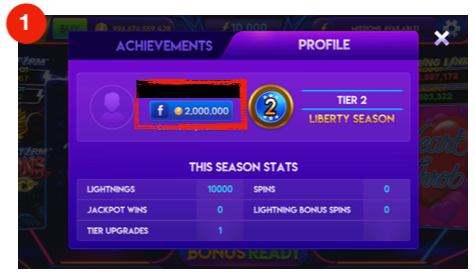 Important Reminder: If you have recently uninstalled the app, you will still need to manually log into Facebook to ensure your account is connected! 
4. Follow the Facebook prompts--sign in with the Facebook App, confirm your Facebook Profile and allow access to your Facebook profile.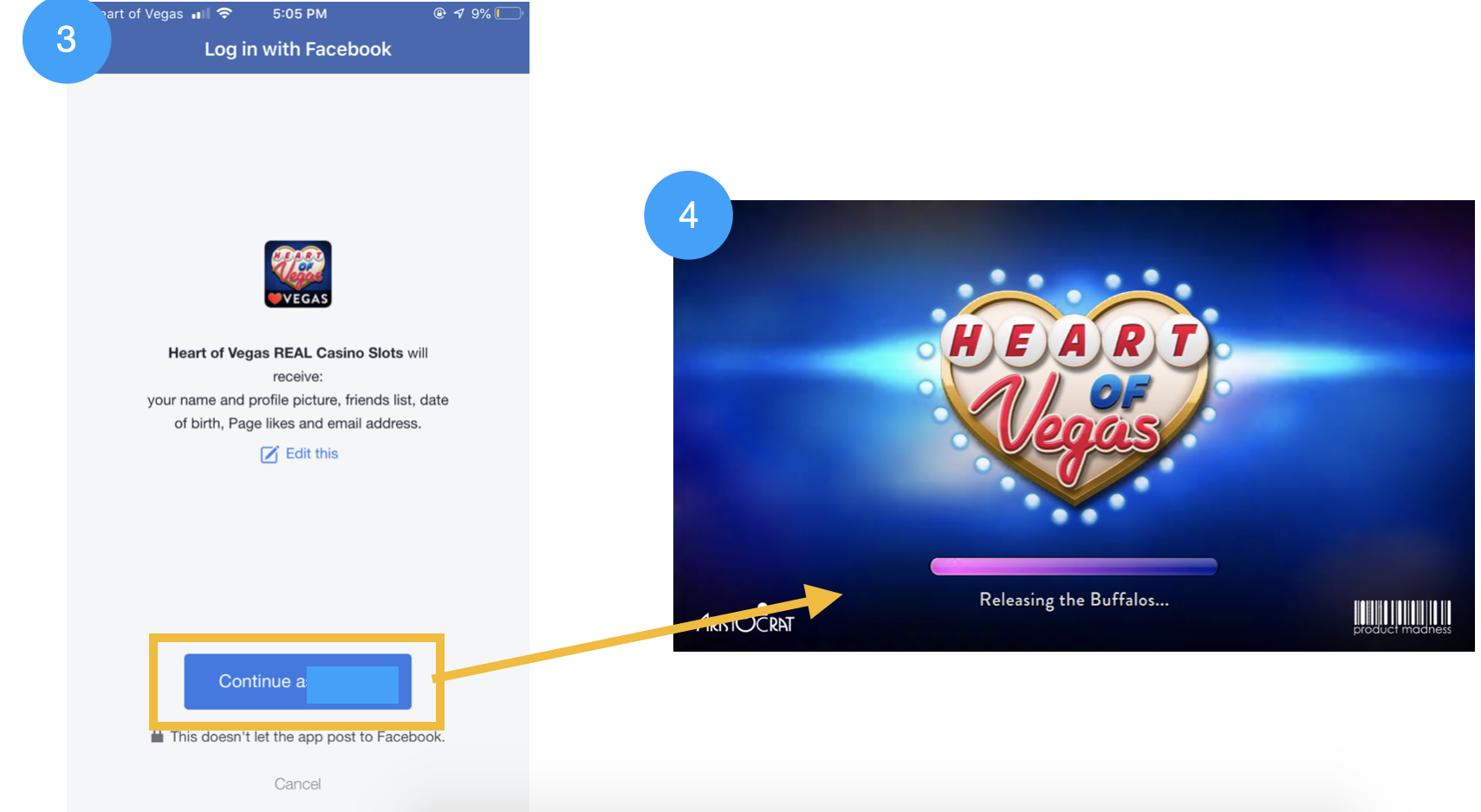 Important note: If you have previously logged in with another Facebook account, and attempt to login with a different account, an error will popup.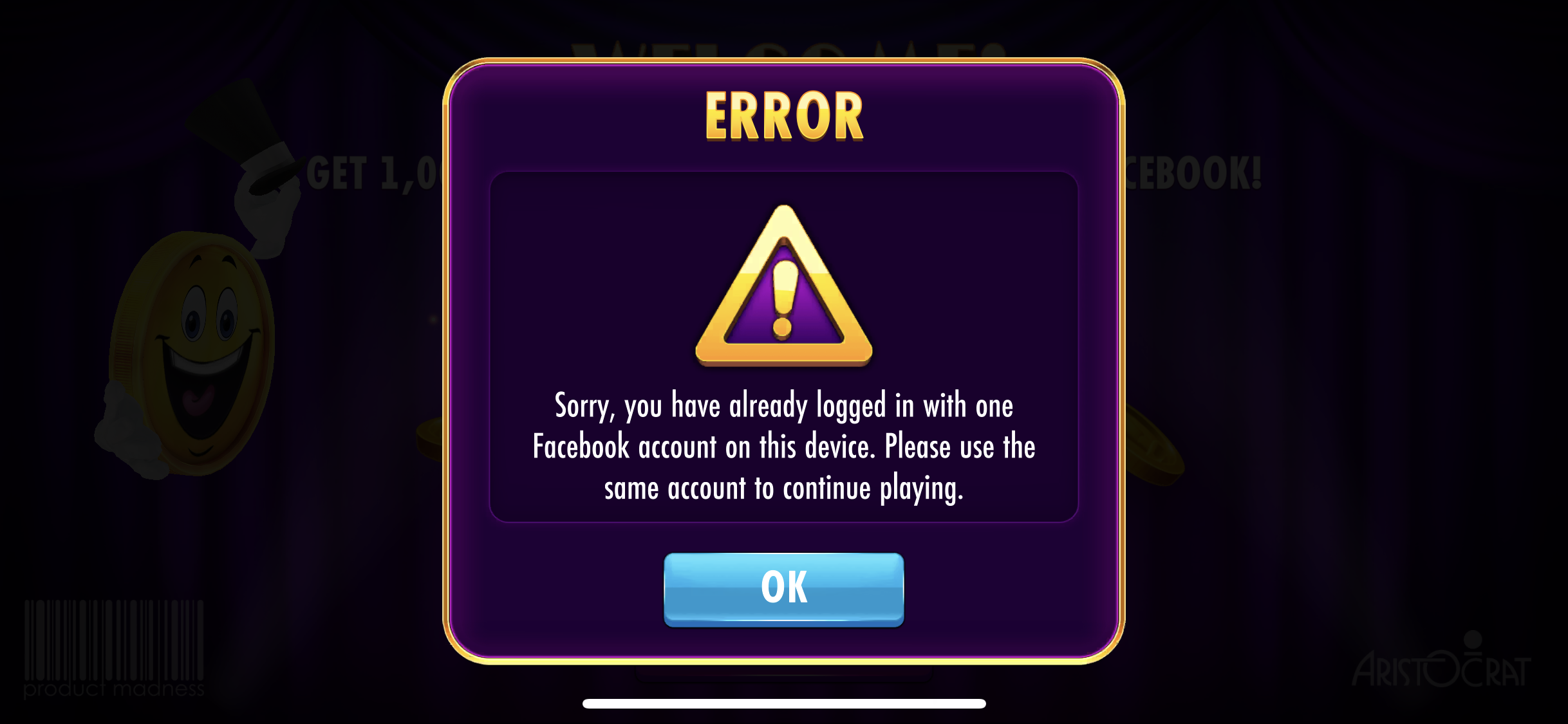 In order "logout" or change Facebook accounts on Cashman, FaFaFa Gold, Lightning Link, please refer to these articles: