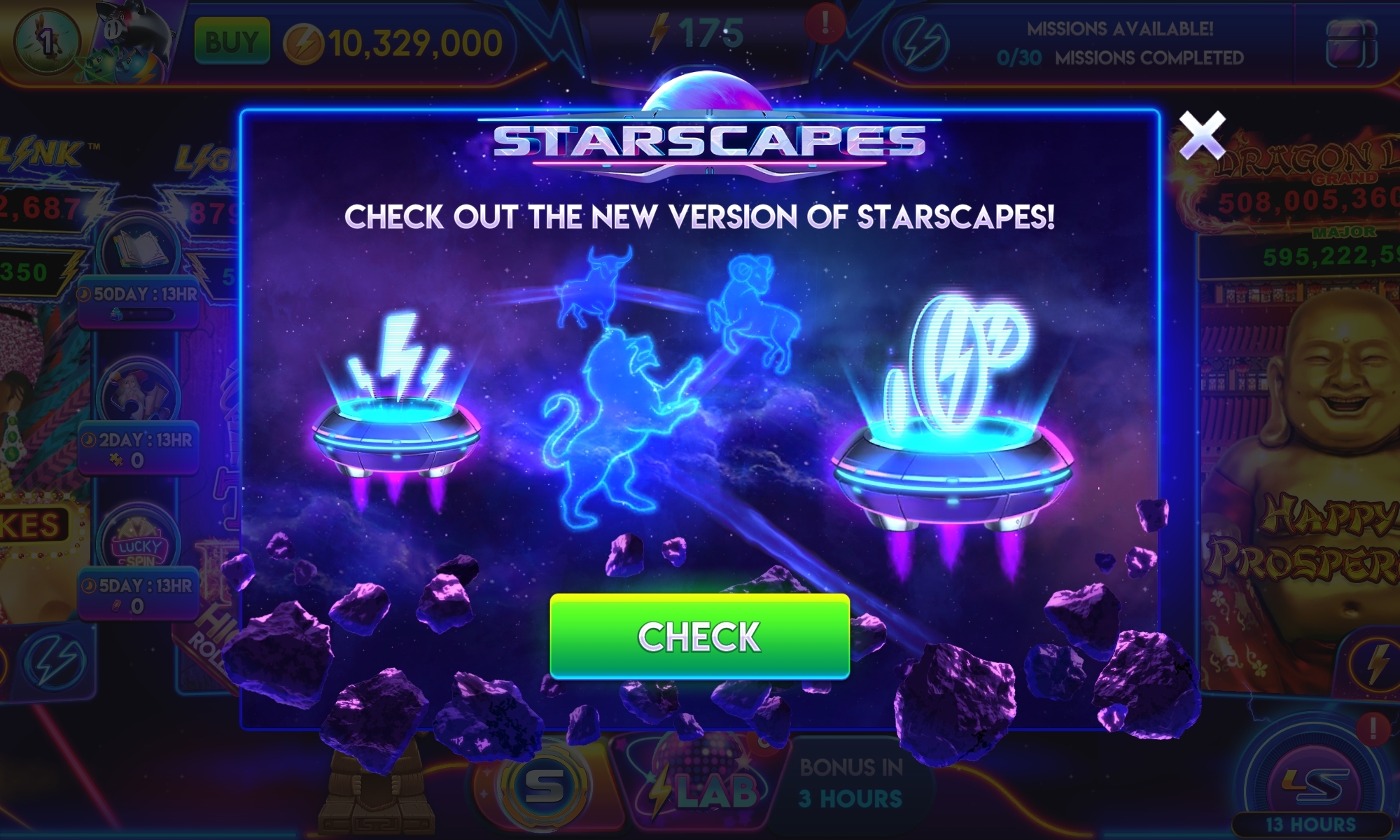 NEW Constellations - Starscapes have arrived and its time to conquer the galaxy, but let's talk about what this feature is and how it's different but still the same feature you grew to love!
When logging into Lightning Link today you may have seen that your bonus area is a little different.
If your screen looks like the below you now have the new and improved Starscapes.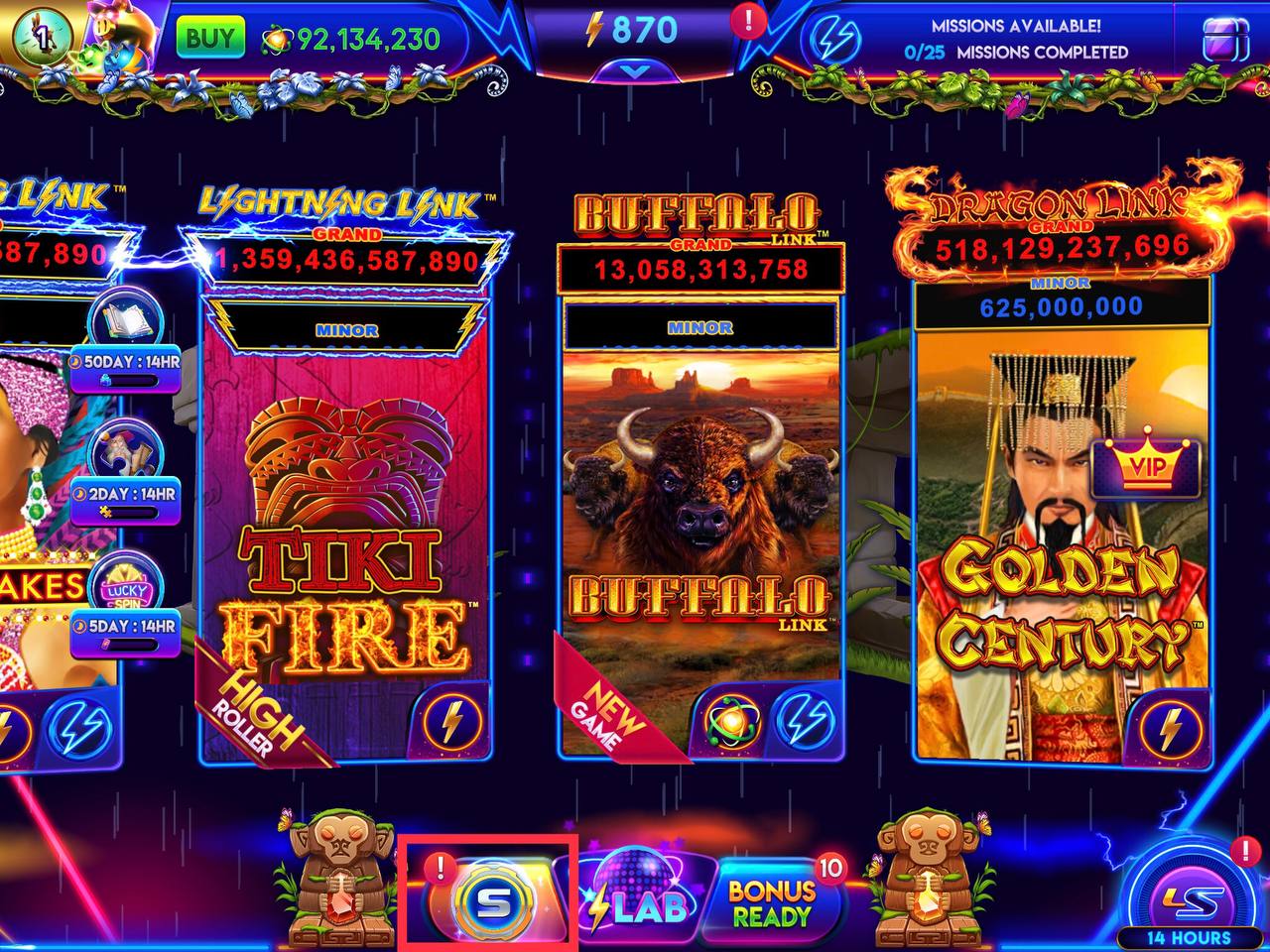 New Stascapes feature will be in the background as usual while you continue to complete the seasons and your missions, it never resets and is an awesome way to track your progress in Lightning Link.
So how does it work?
The feature is quite similar to good old Constellations feature we had before.
If it's the very first time you're playing the game and using feature, before you start visiting planets and collecting the stars you will need to activate your Hold&Spin bonus to be awarded some initial stellar points as well as collect your welcome gift.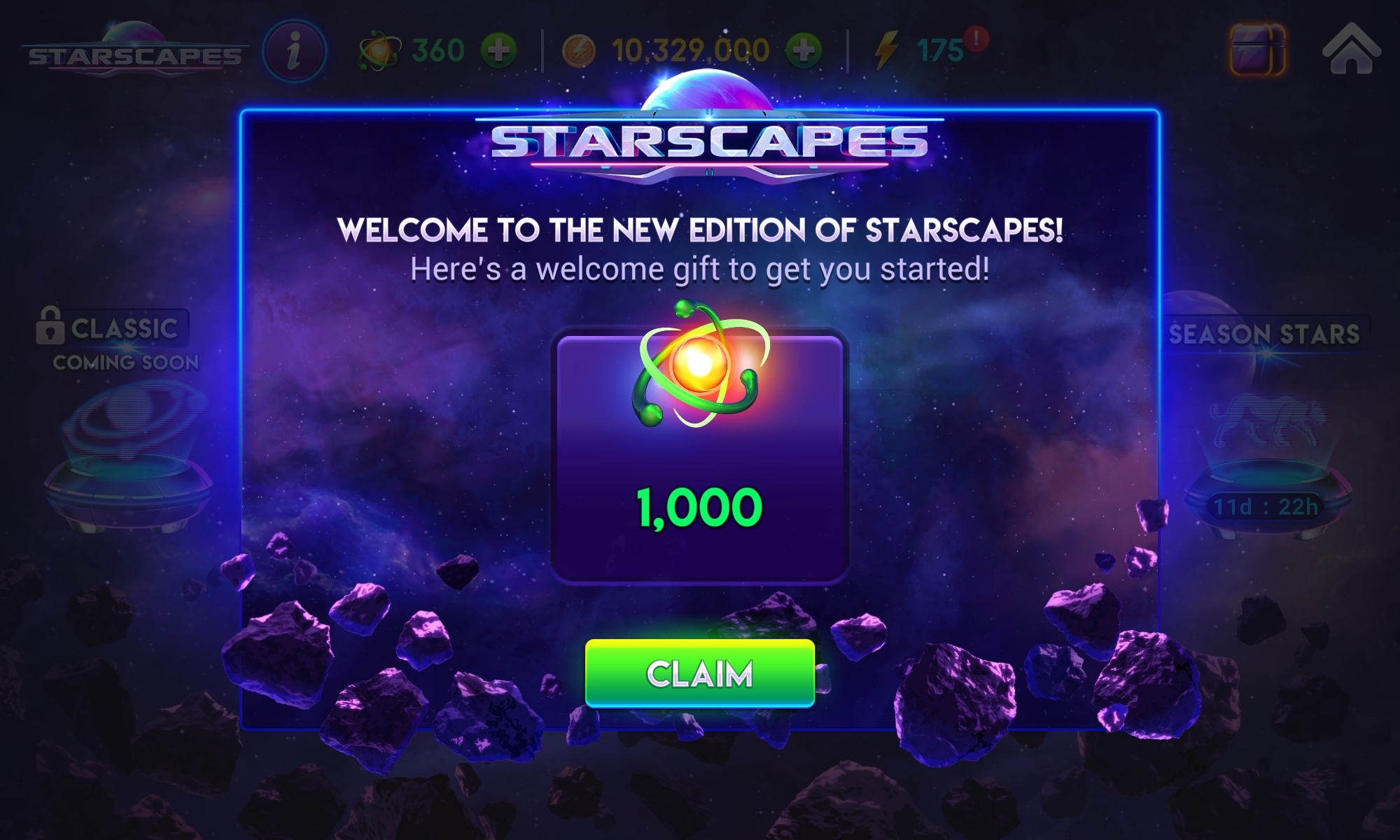 Hold&Spin bonus: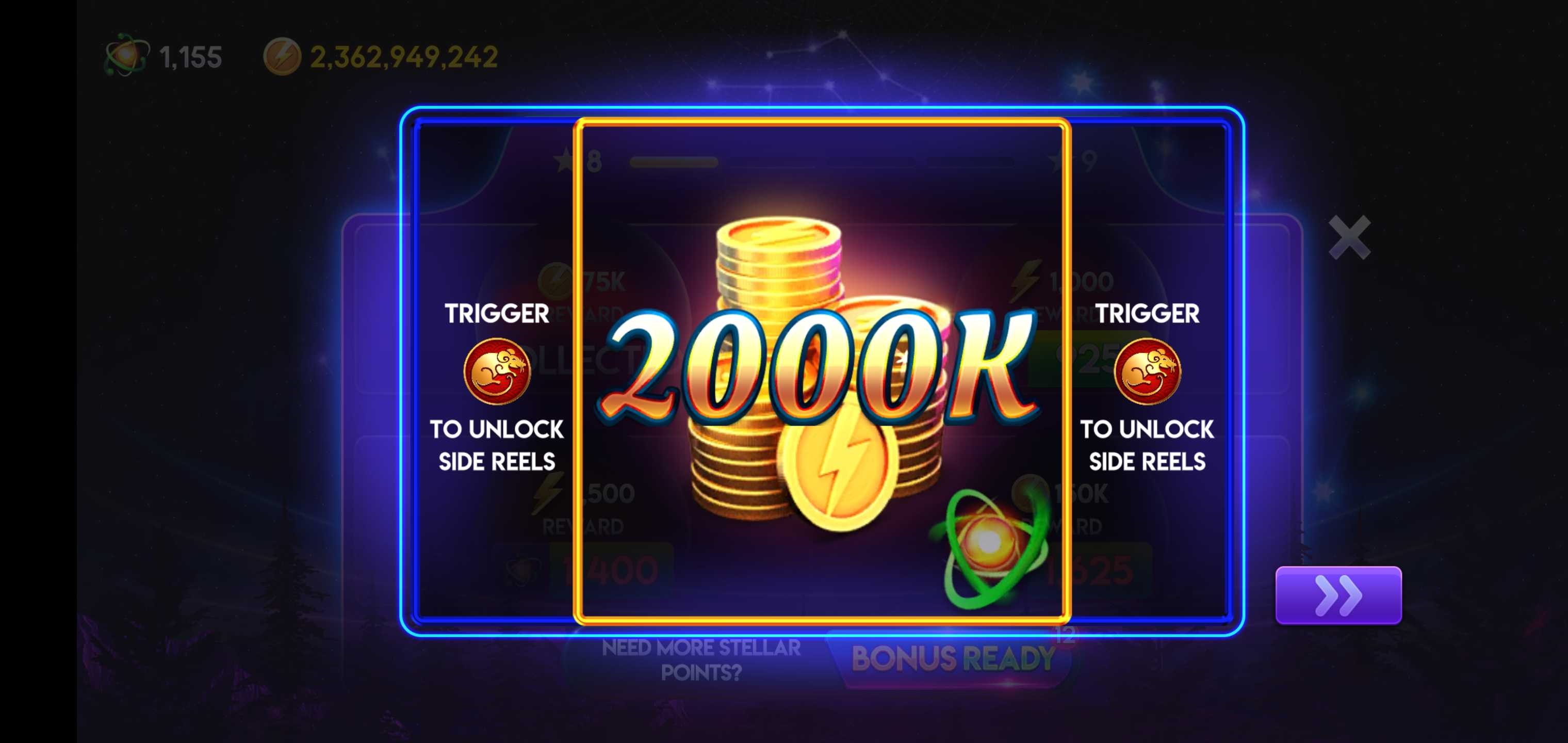 When activating your new bonus you will see one main reel begin to spin, each spin rewards coins and the new Stellar Points 🚀
If you land on the season symbol you will unlock the side spins, giving you even more coins and Stellar points!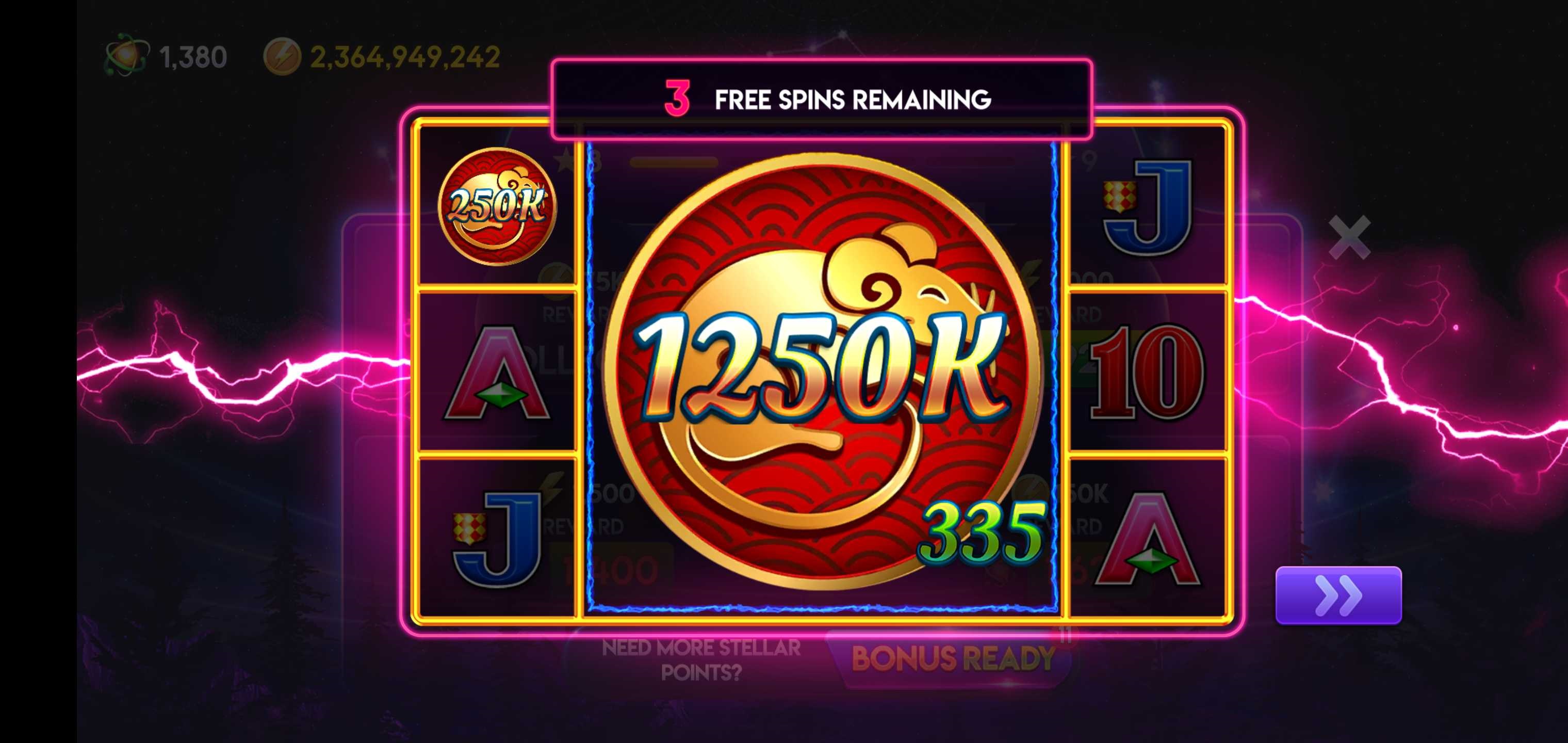 Collecting the stars!
So you now have all these points, how do you use them? Simply​ click on your new Stascapes symbol like in the picture below.

You will be shown the Starscapes lobby with sectors you can complete, information button​ and your Stellar points balance in the top.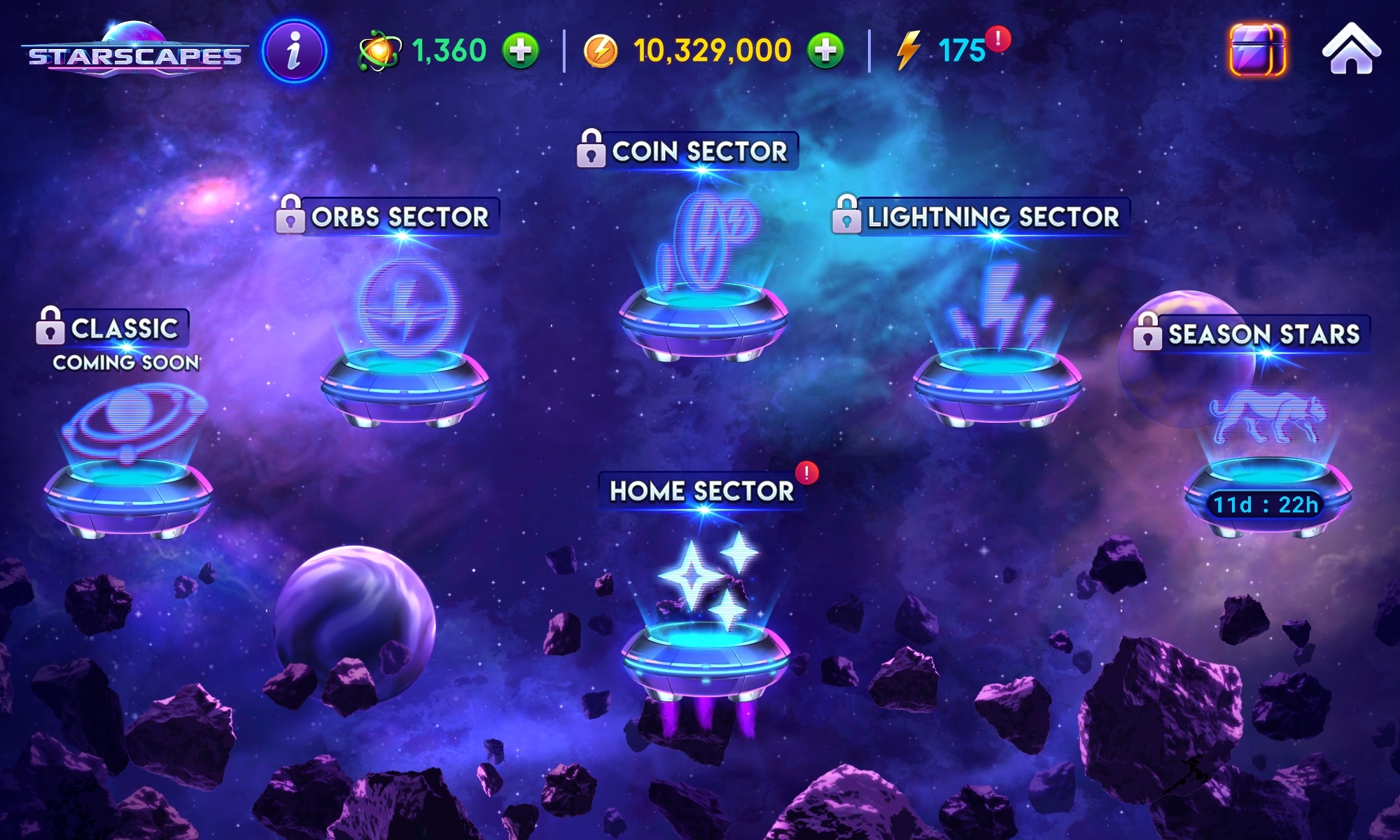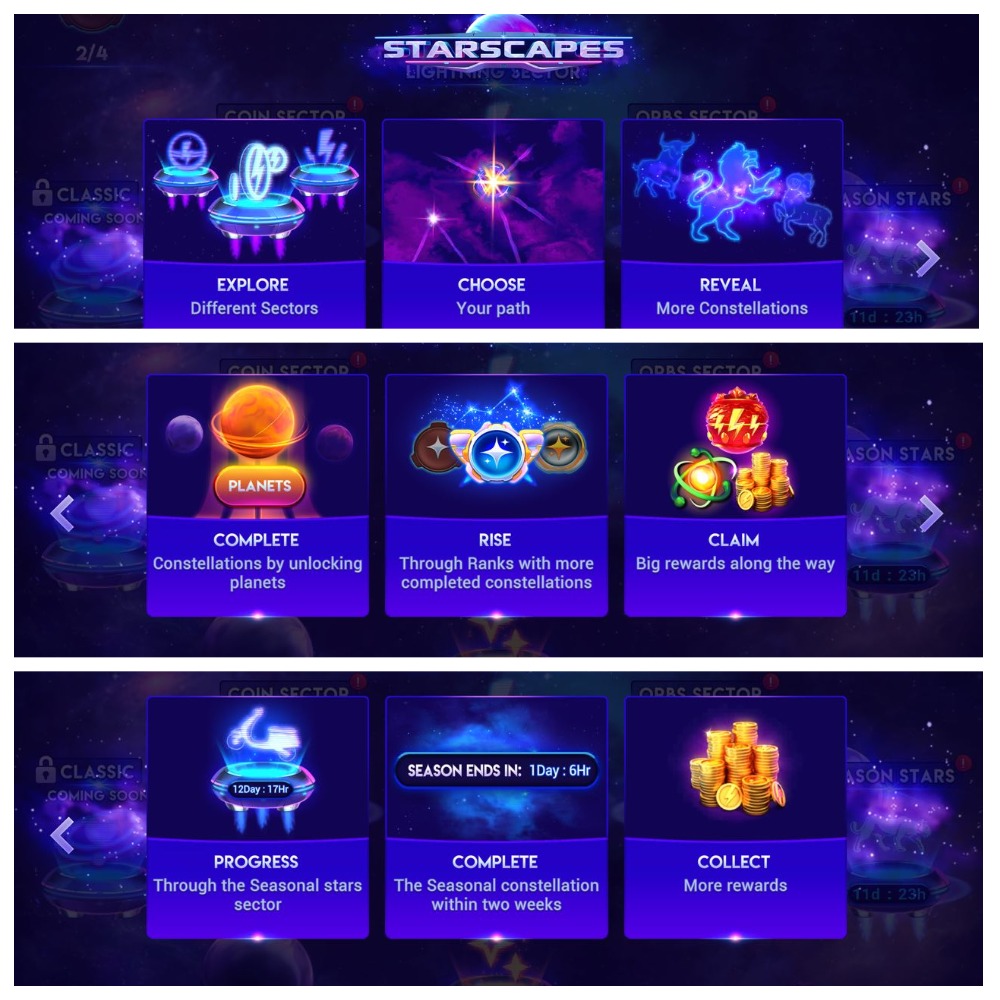 In order to unlock sectors you need to complete Home Sector first, then you can move through the sectors and planets, complete them and collect your rewards.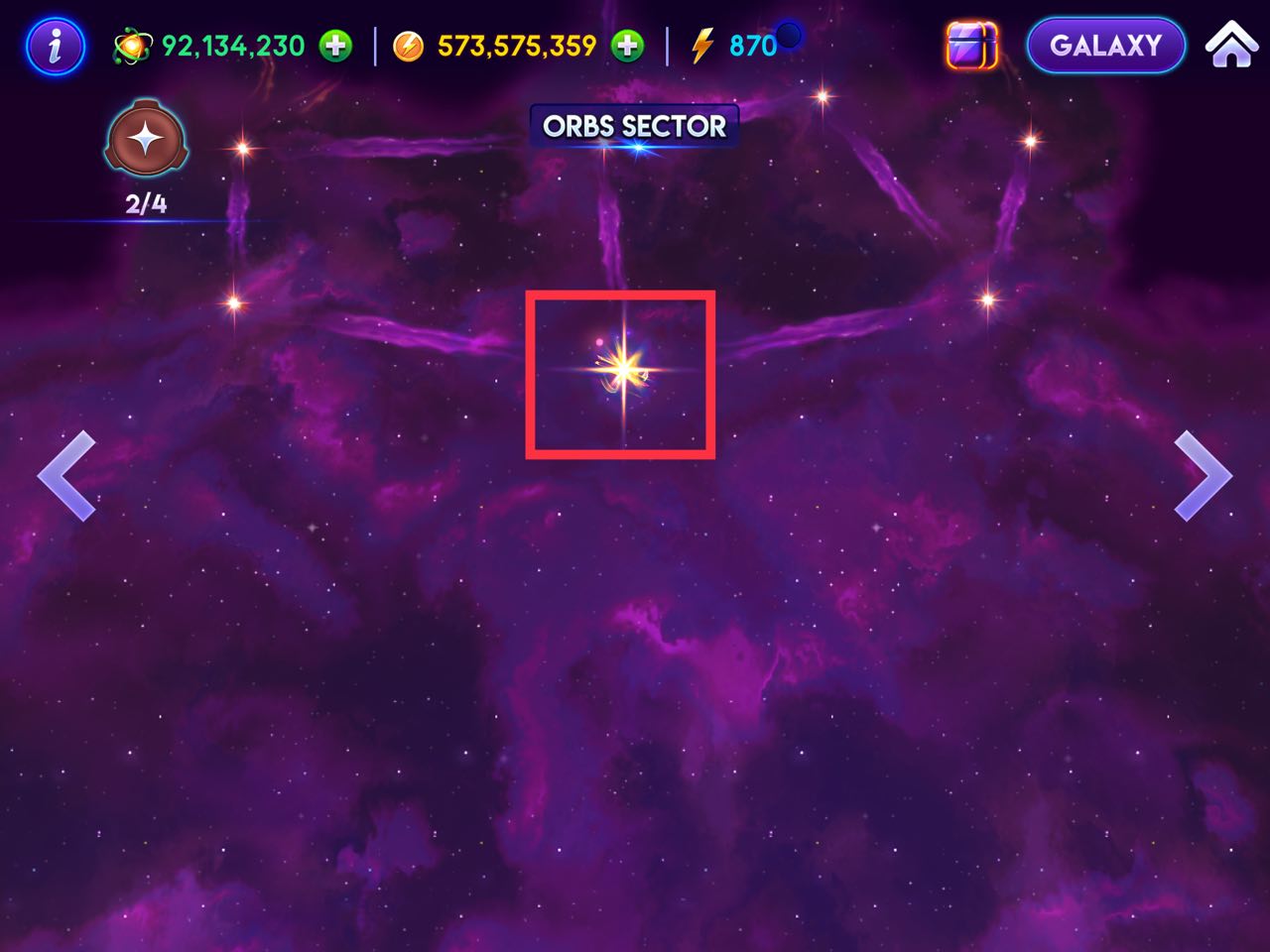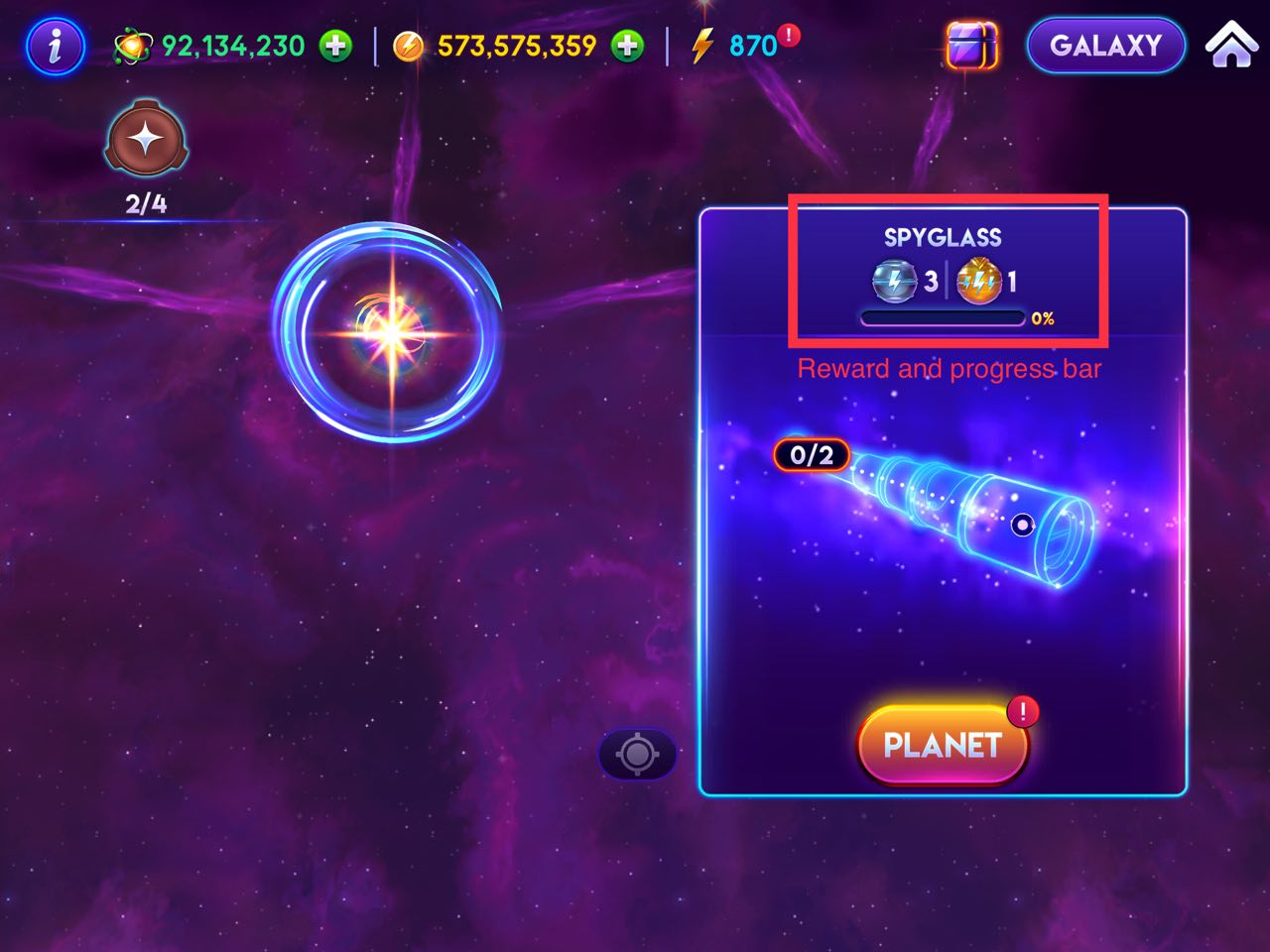 Along with the rewards for planets completion you can earn amazing rewards for your constellations progress. You can open Ranking view to check your level and rewards, you can complete the constellations and achieve new Ranks through completing even more.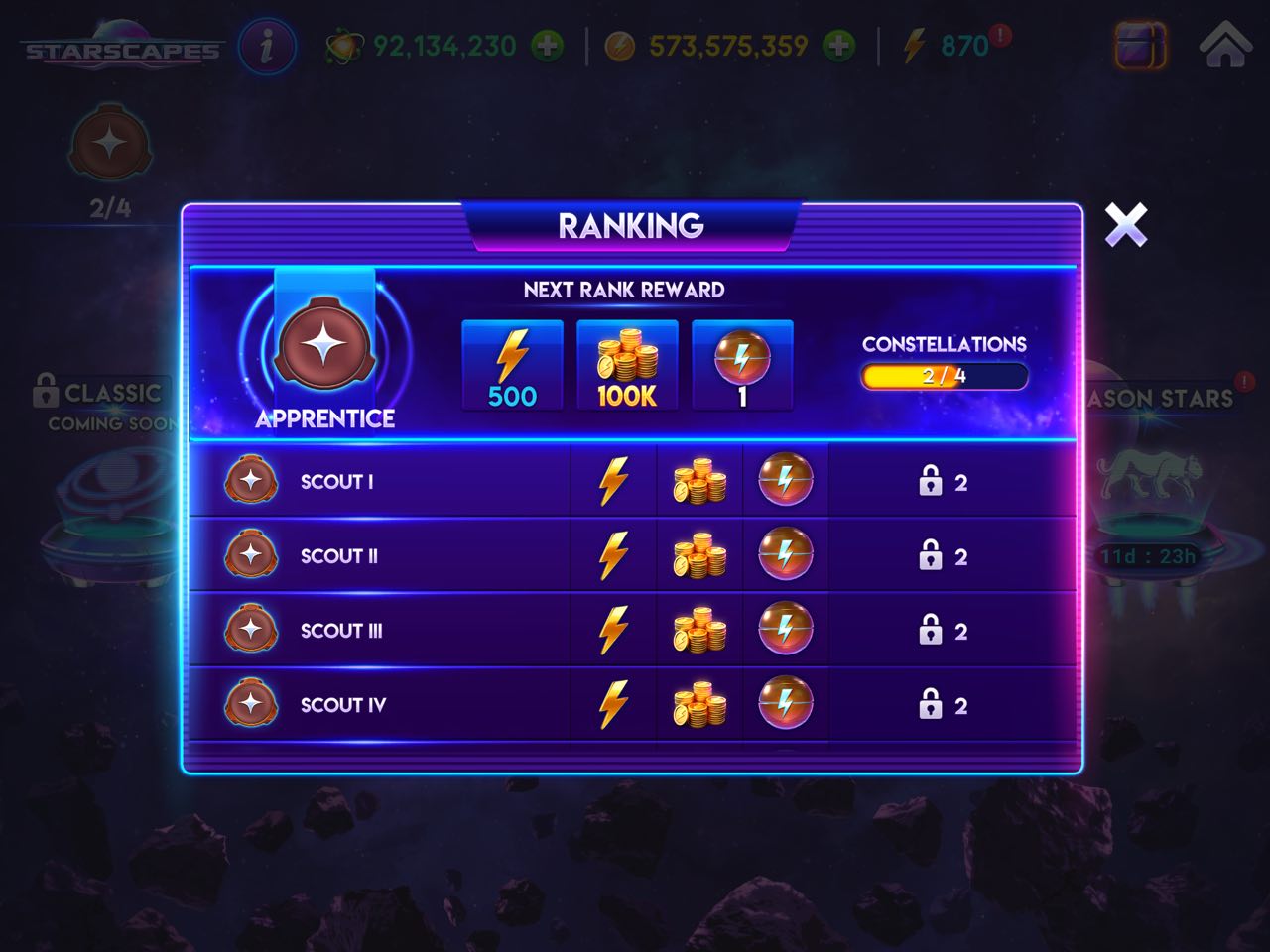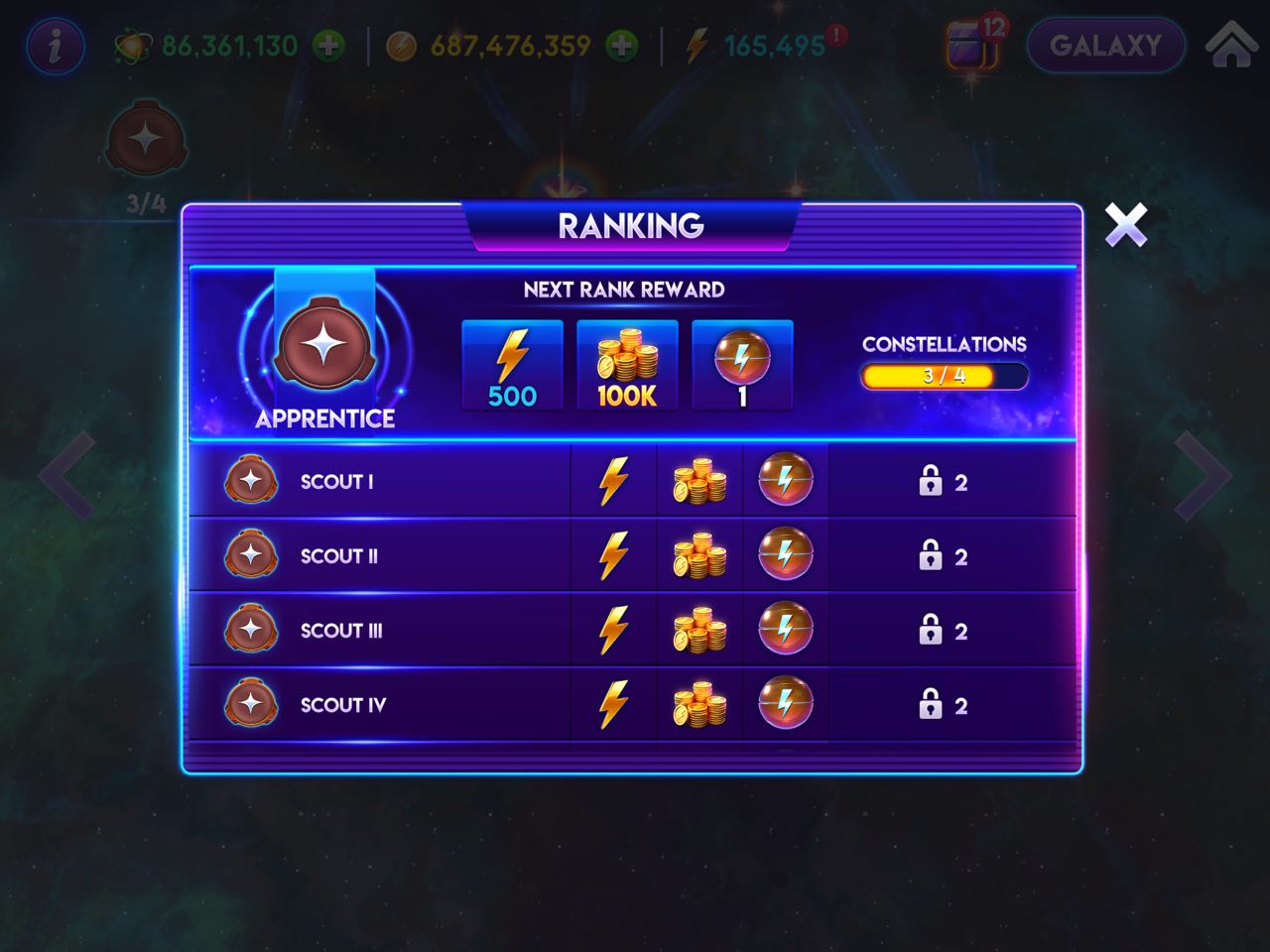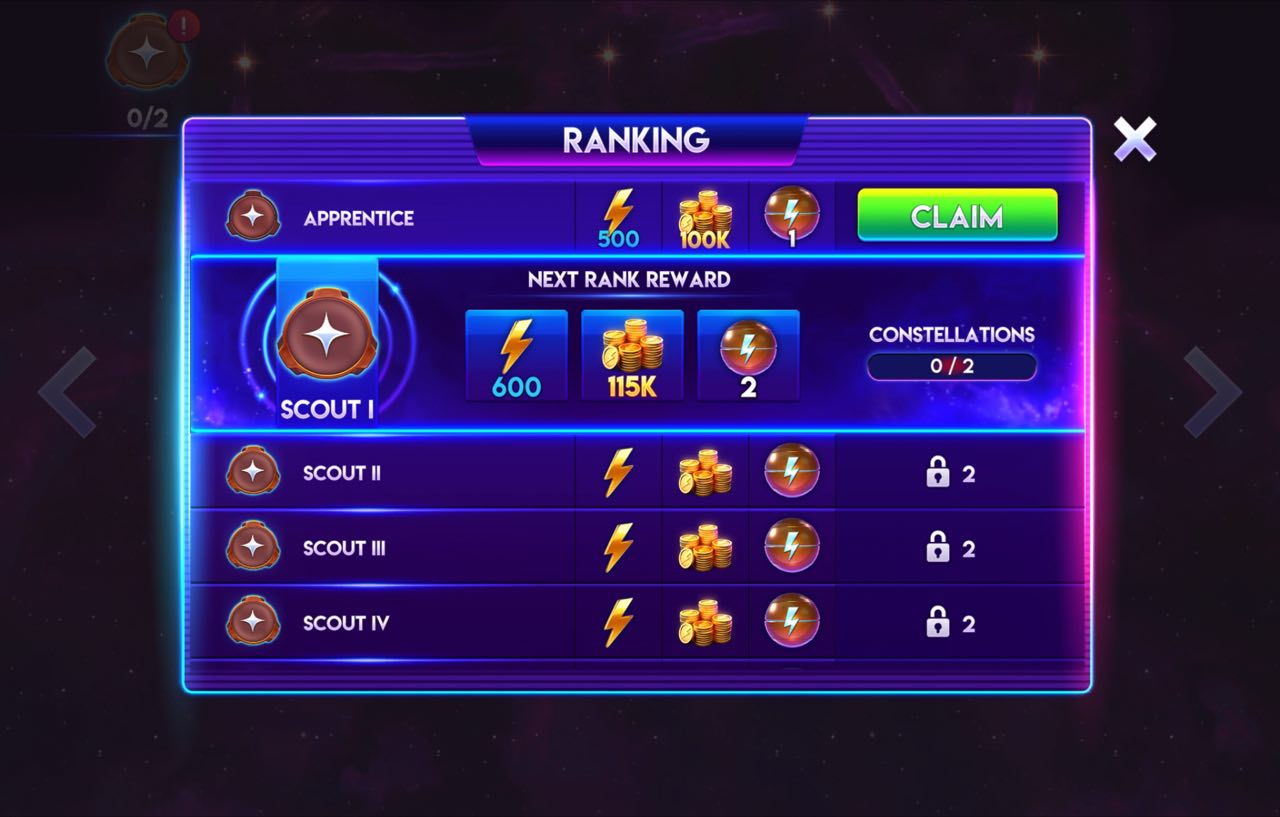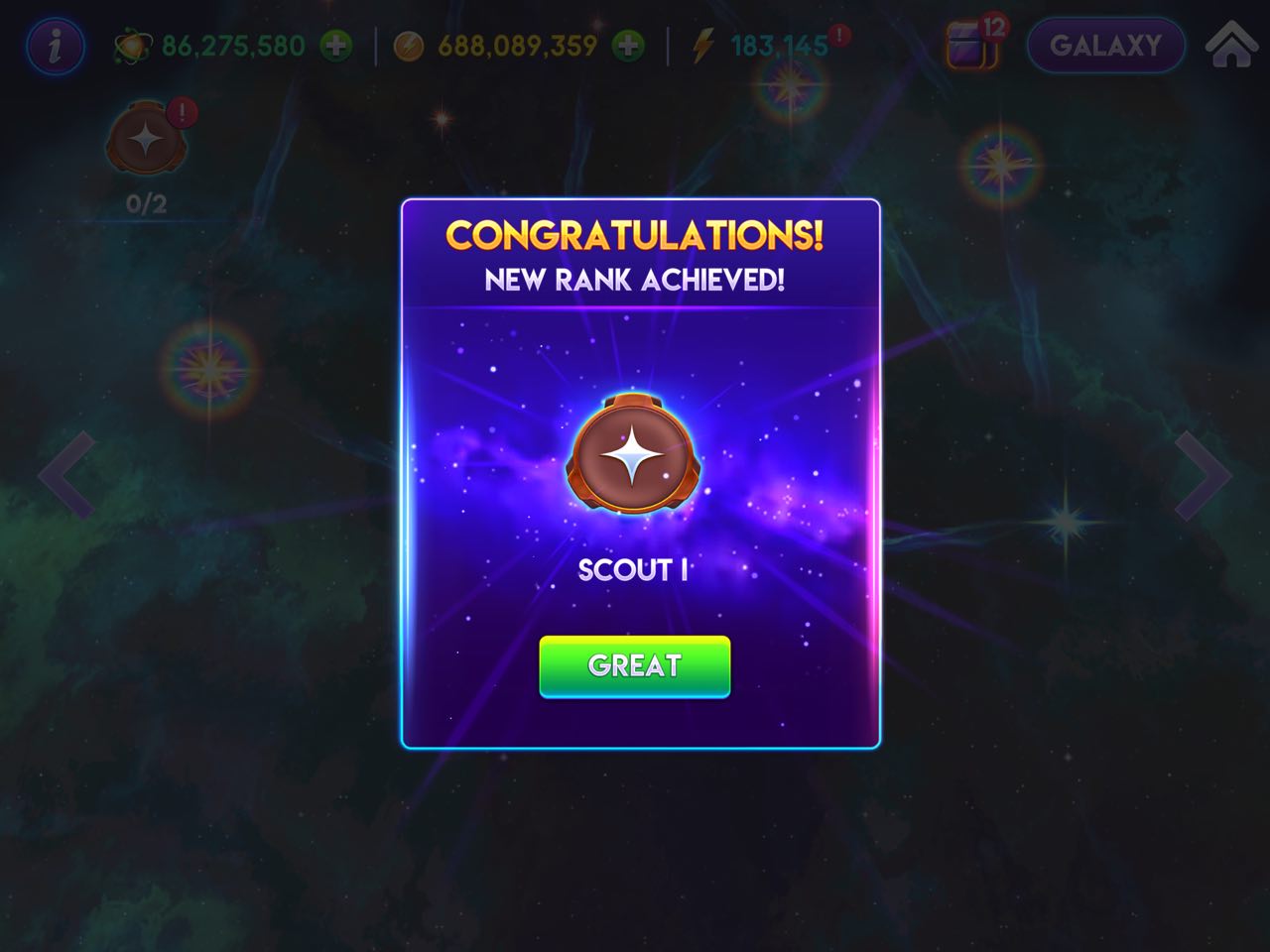 Season Star
With each new season new Season Star is available in Starscapes and it resets as soon as season ends.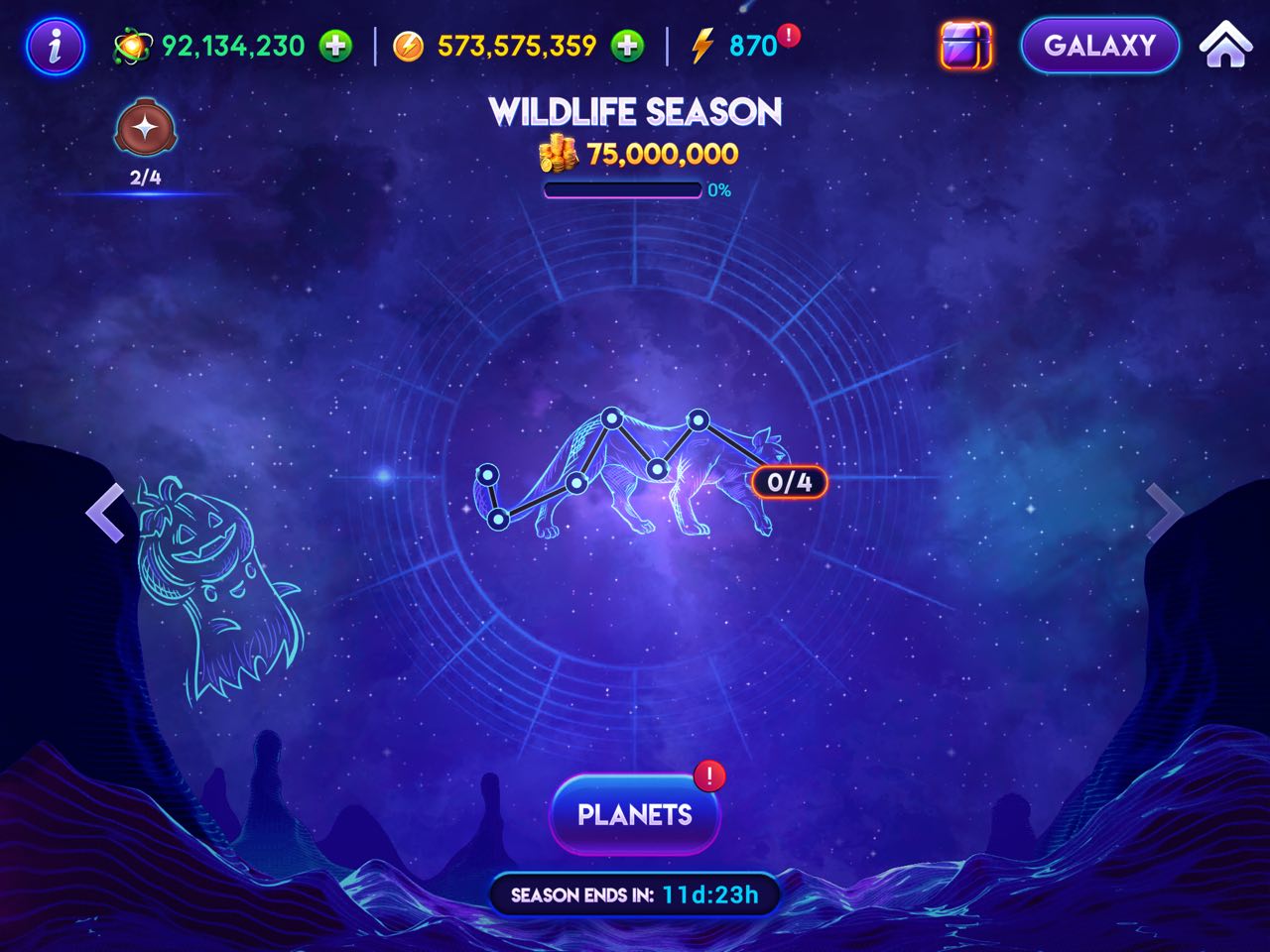 Hurry up to complete the Season Star to collect your rewards!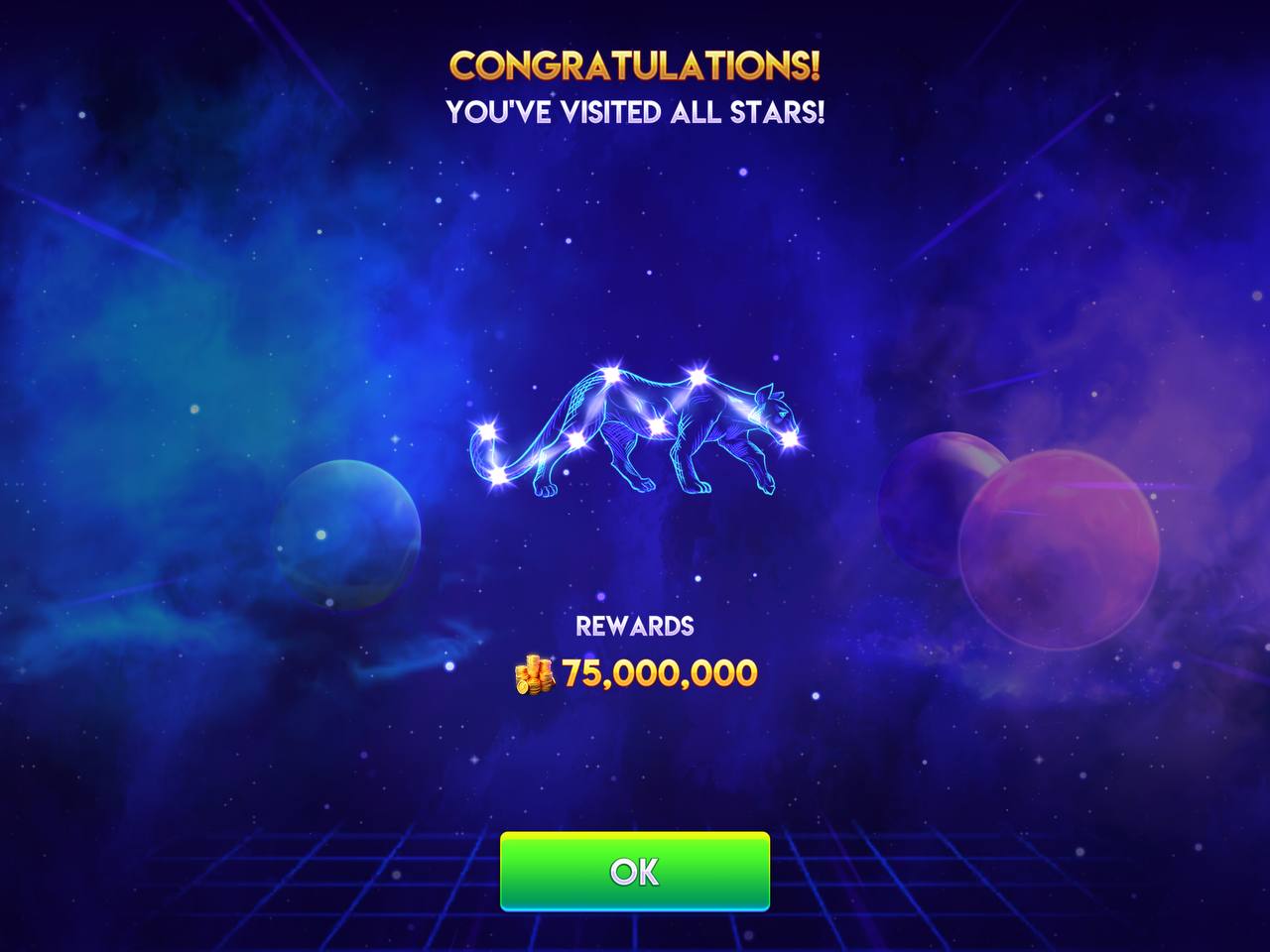 Each Constellation offers you a big reward for completing the whole set (finishing every star in the constellation), the reward gets bigger with each set completed.
That's it, you're now ready to start collecting the stars!