Cashman Casino is an app that houses numerous well-known Aristocrat slot game titles that offer unique features such as the High Limit Room and Daily Bonuses!
Navigating the Menus
Cashman's interface is fairly simple! It's clean and easy to navigate with a distinctive interface.
Lobby
The lobby is where all features can be accessed and where all games are found.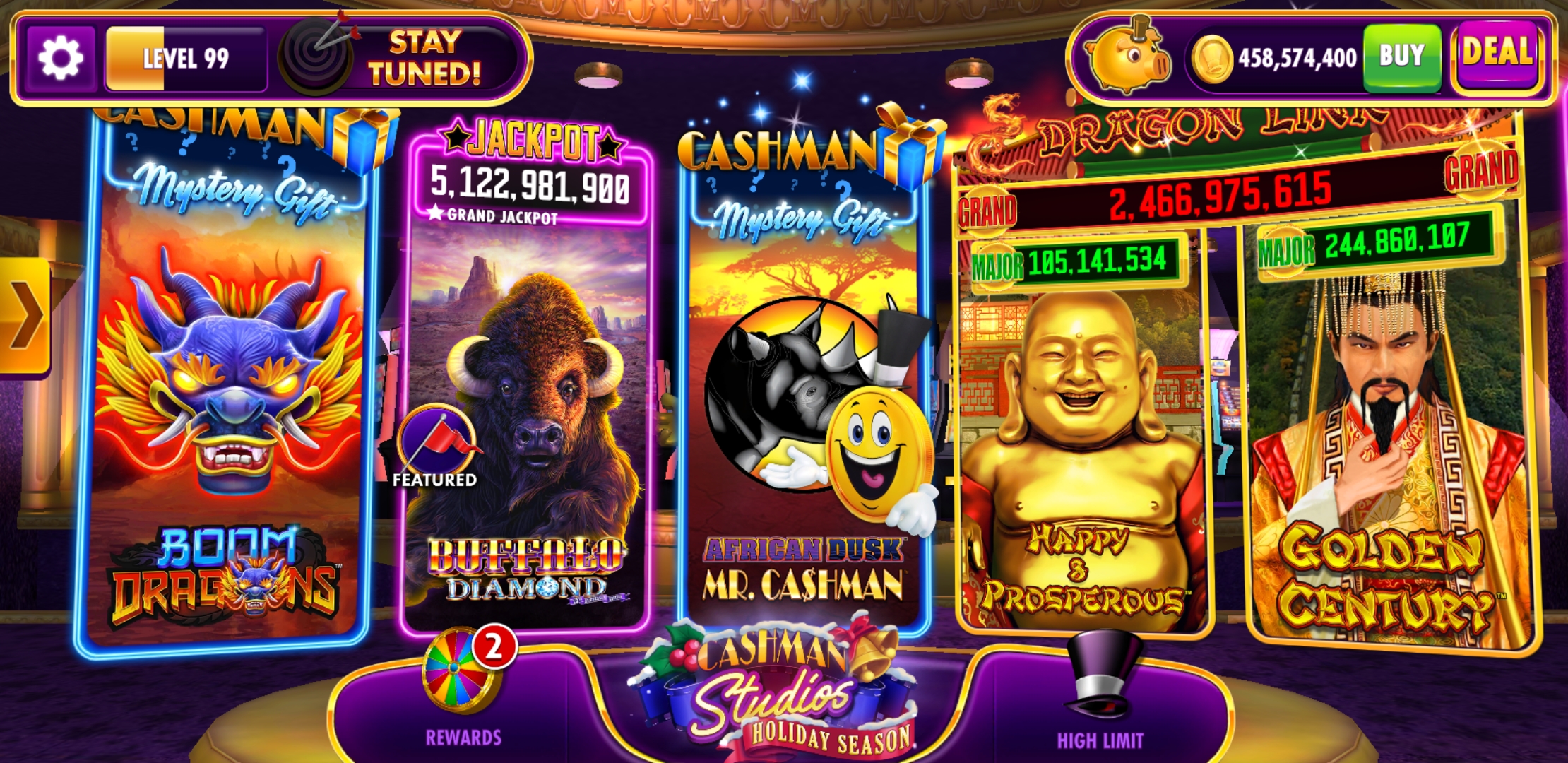 Tapping a game will bring up the current bet amount that you can access.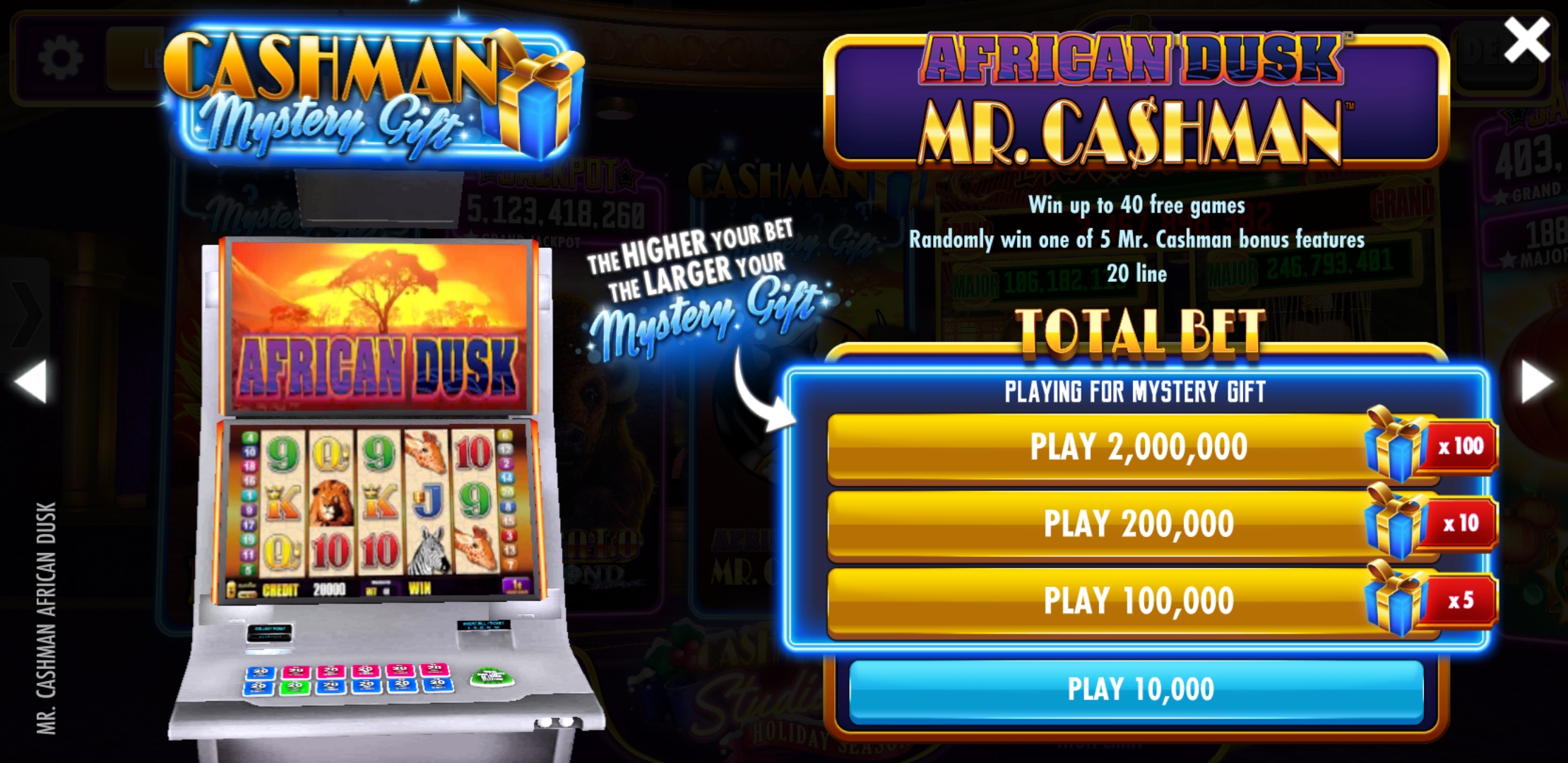 Buffalo Diamond, for example, has a max bet of 2.4 million and a min bet of 30k.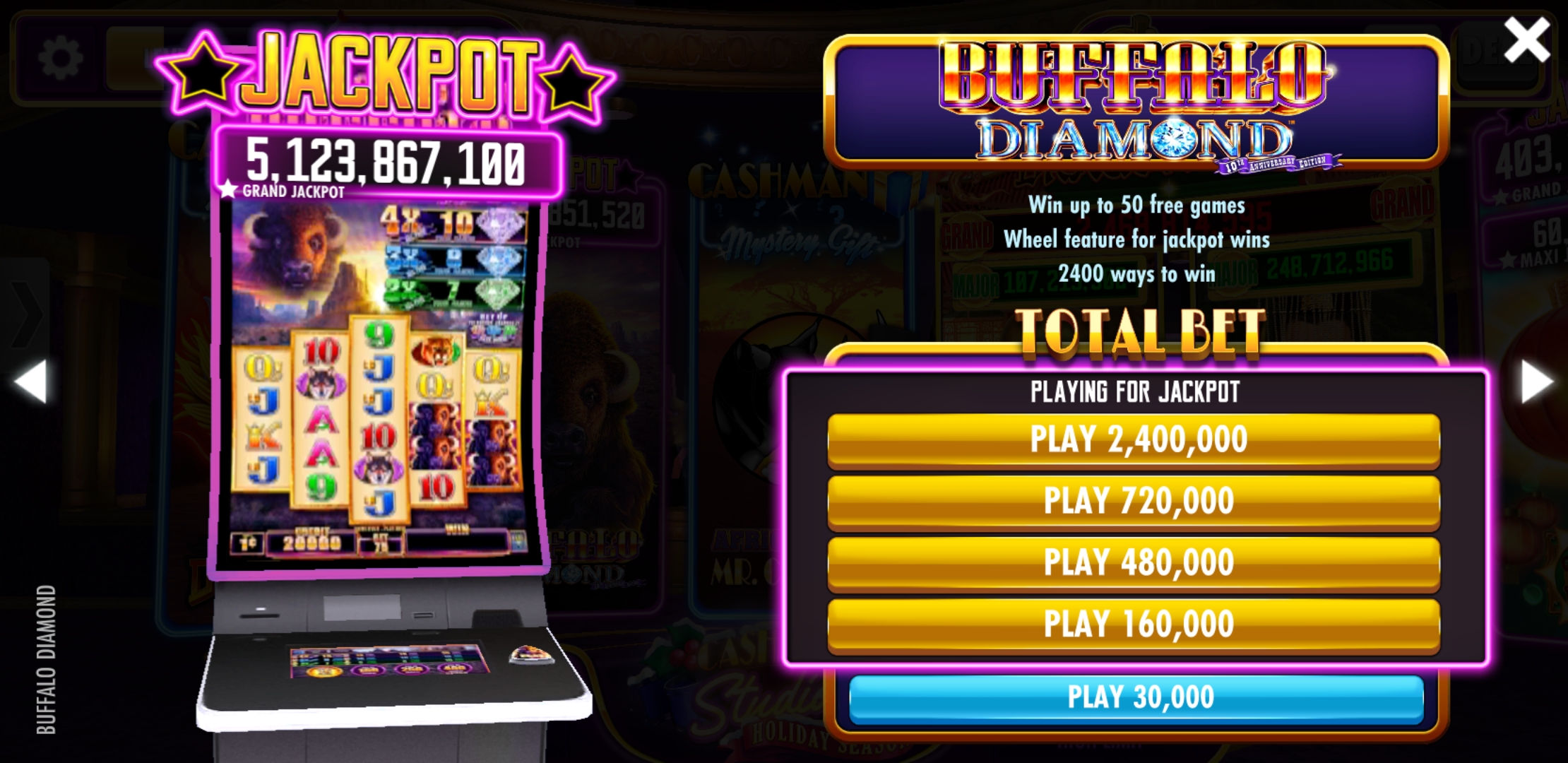 You can also scroll through the game cabinets, by tapping the floating arrows on either side of the screen.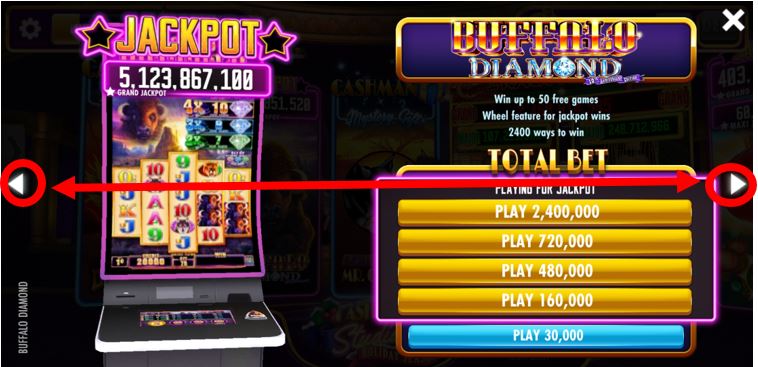 To find out how to play each game check out the article Finding Game Features and Payouts
Buying Coins
There are two ways to buy coins in Cashman! The green "Buy" button, or the purple "Deal" button.
Buy in the upper right: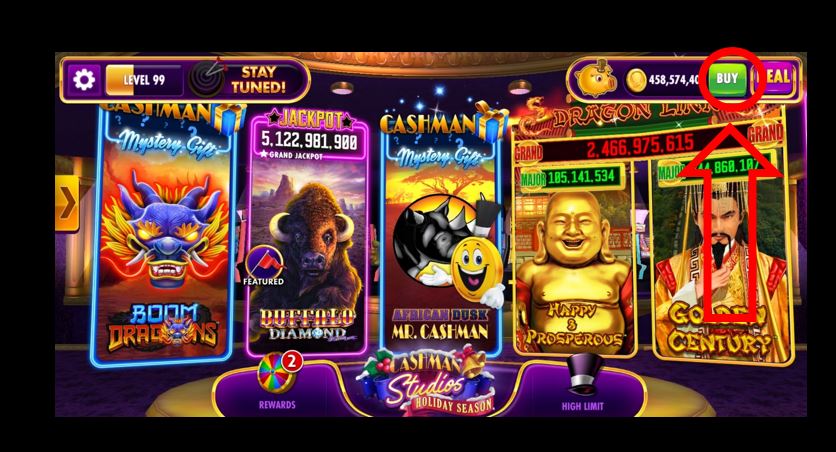 Opens the Coin Shop: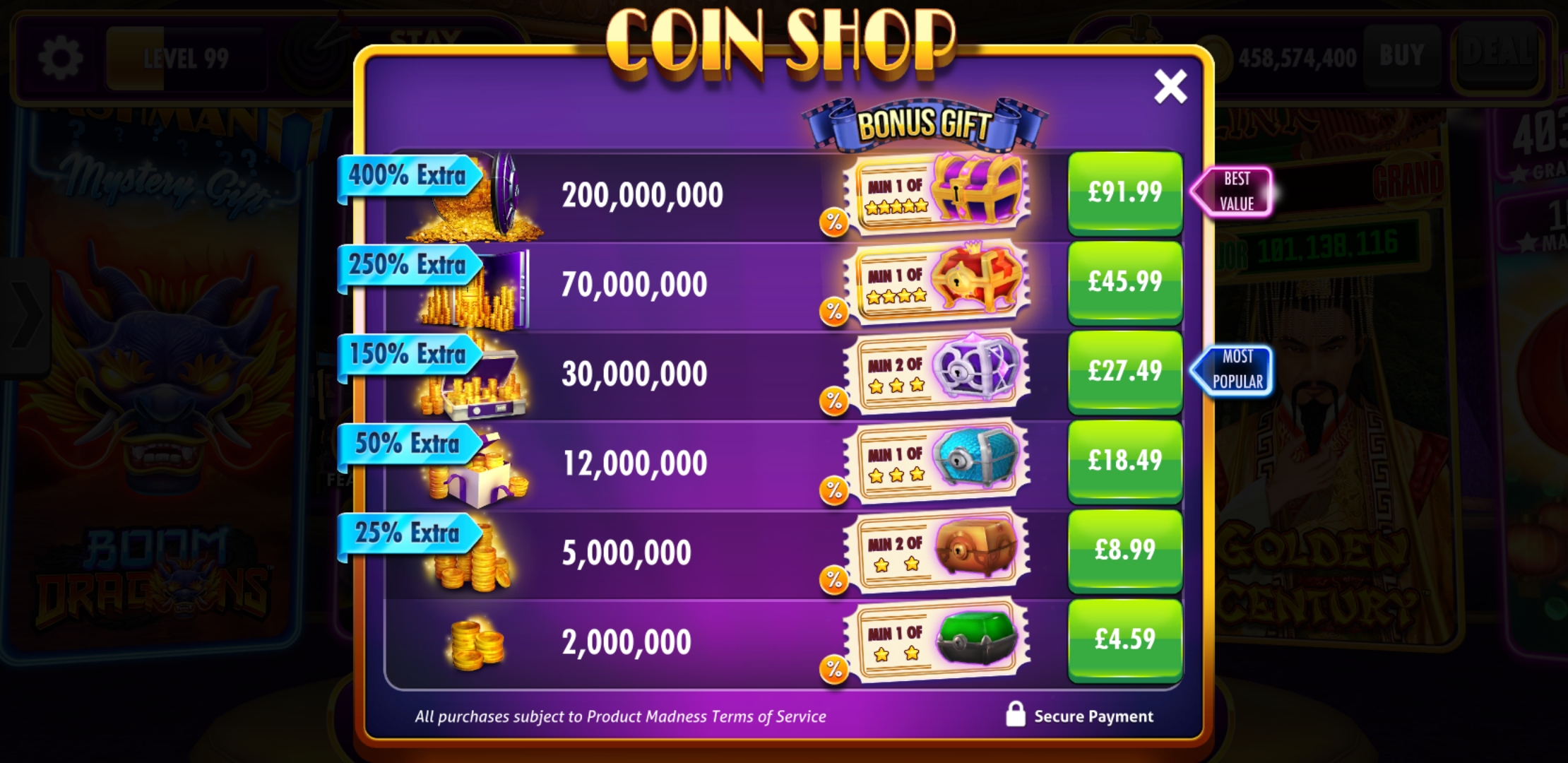 Deal in the very upper right: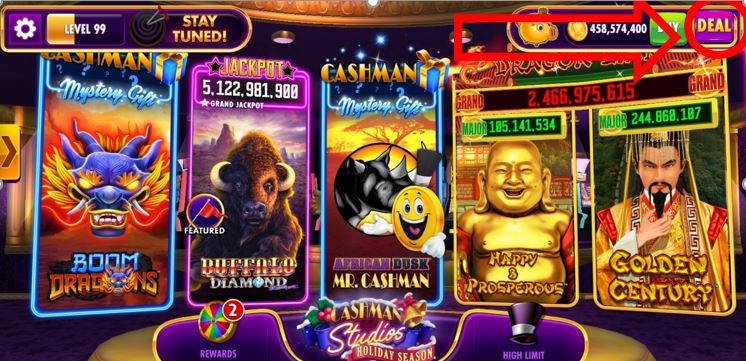 Opens up your current Deal: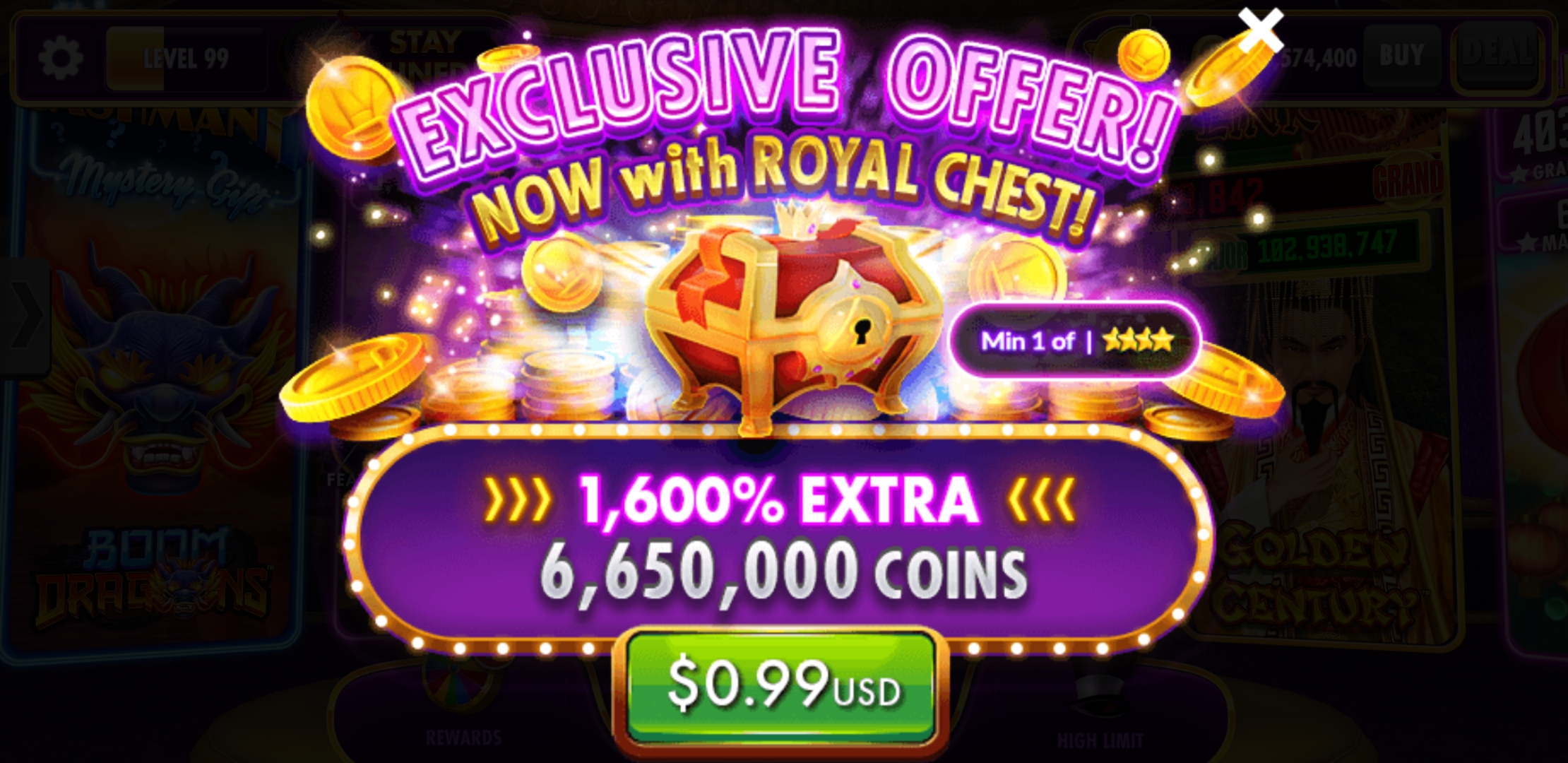 Settings
Whether it's to log into Facebook, find your platform ID or turn off your sounds/music, you'll find that in your settings.
Gear Icon in the upper left: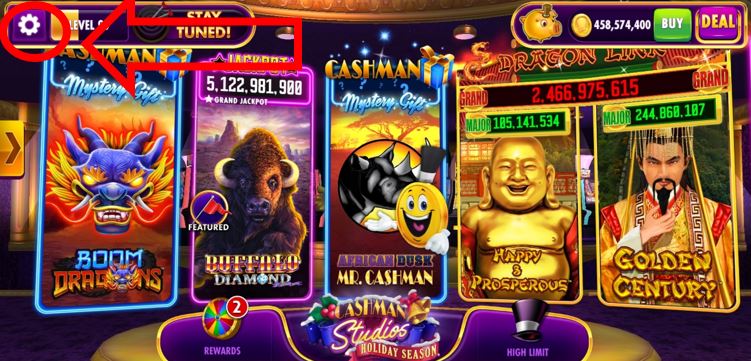 Settings: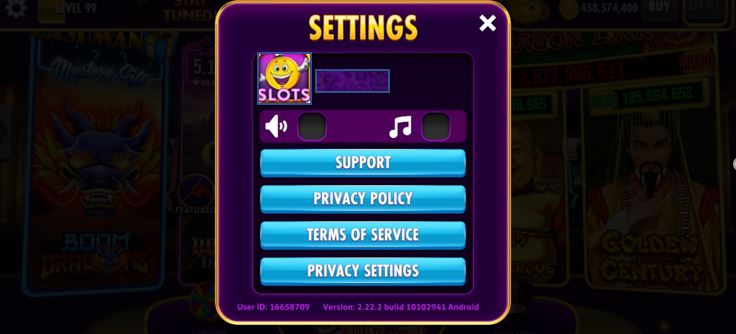 Levelling Up & Gaining XP
The Level/XP Gauge is located in the upper left corner (to the right of the Gear Icon). This displays your current level, and gives you the idea of how much more XP you need to level up!
Level/XP Gauge: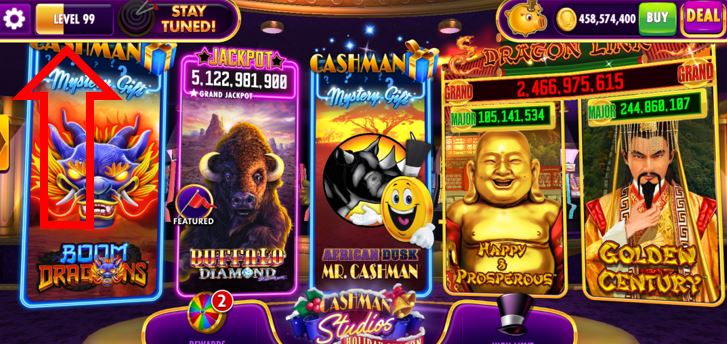 The amount of XP gained in-game is dependent on the bet level/amount. If you bet high, you get lots of XP. If you bet low, you get a small amount of XP.
Cashman Rewards
Rewards can be accessed by tapping the "Cashman Rewards" button at the bottom middle of the screen while in the lobby or High Limit Room.
There are several types of rewards that can be gained in Cashman:
Daily Reward (18hrs)

Spin a wheel once every 18 hours

Turbo Reward (3 hrs)

A gacha received once every 3 hours

Instant Reward (15 min)

A magical reward received every 15 mins

Multiplier

The Multiplier is a gauge on the side of the Cashman Rewards.

This gauge is built up by spinning and is reset every 24 hours.
Cashman Rewards Button lower left in the Lobby: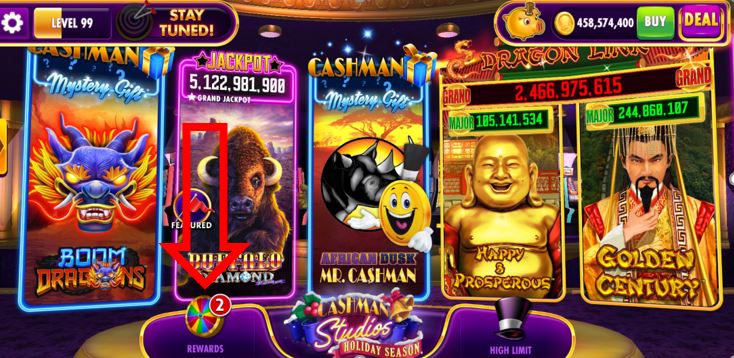 Cashman Rewards Menu: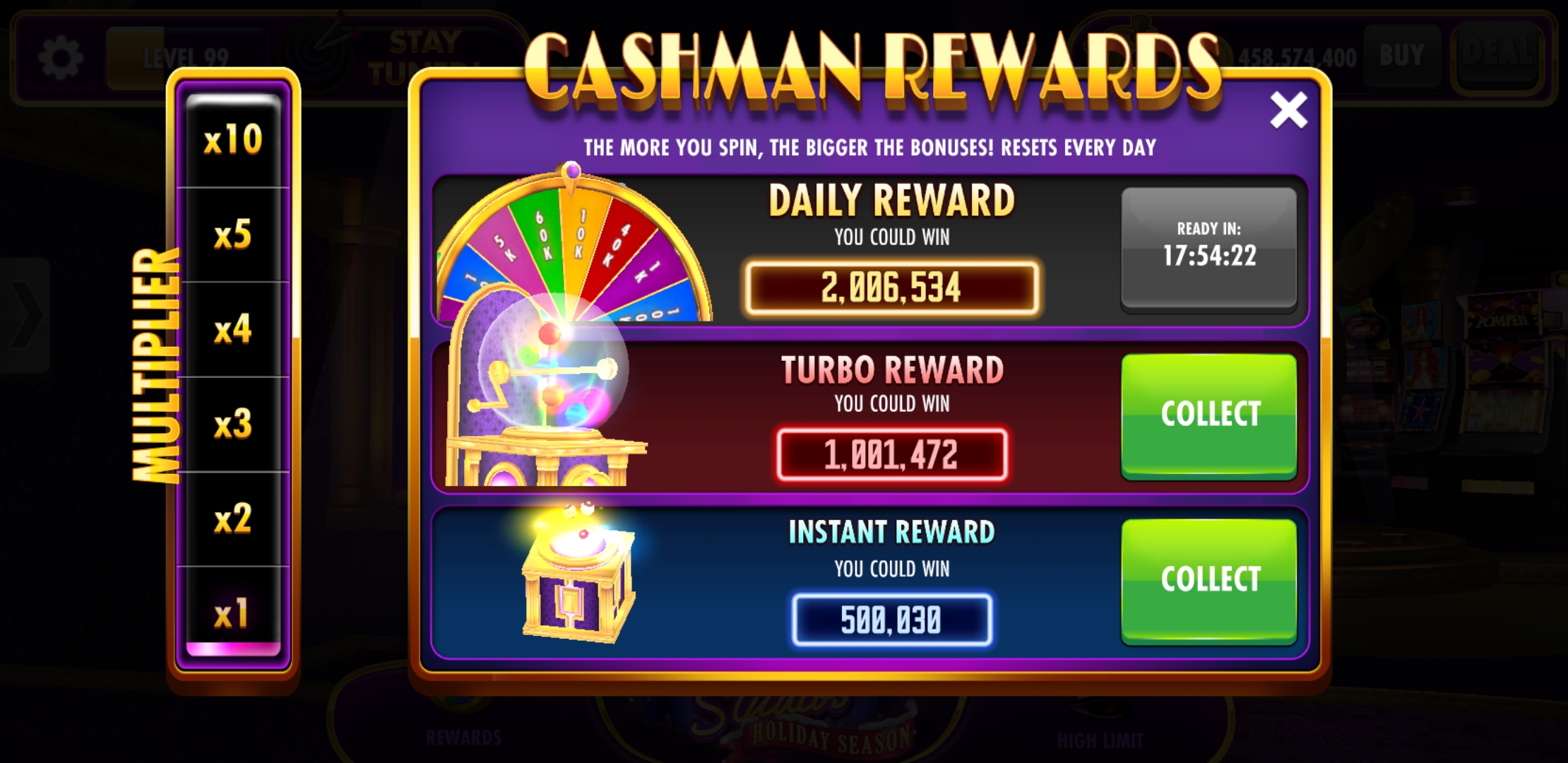 High Limit Room
The High Limit Room is an area that is open to view, but most of the games cannot be played until a certain level is reached to unlock those bet levels.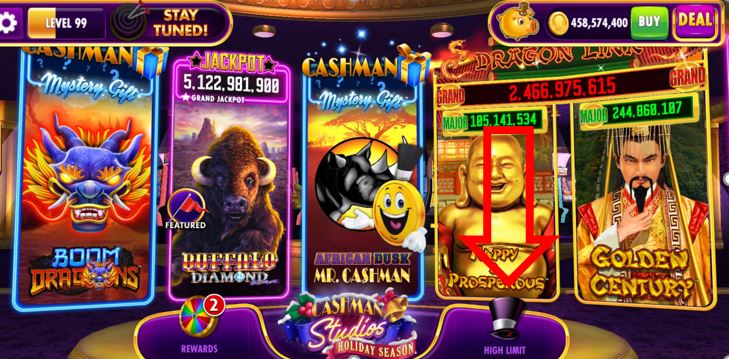 Note: the Cashman Rewards button is still accessible in the High Limit Room. To return to the Lobby, tap on the stairs on the bottom right where you will see lobby

.
High Limit Bet levels below you will see Buffalo Diamond, for example, has a max bet of 24 million and a min bet of 2.4 million: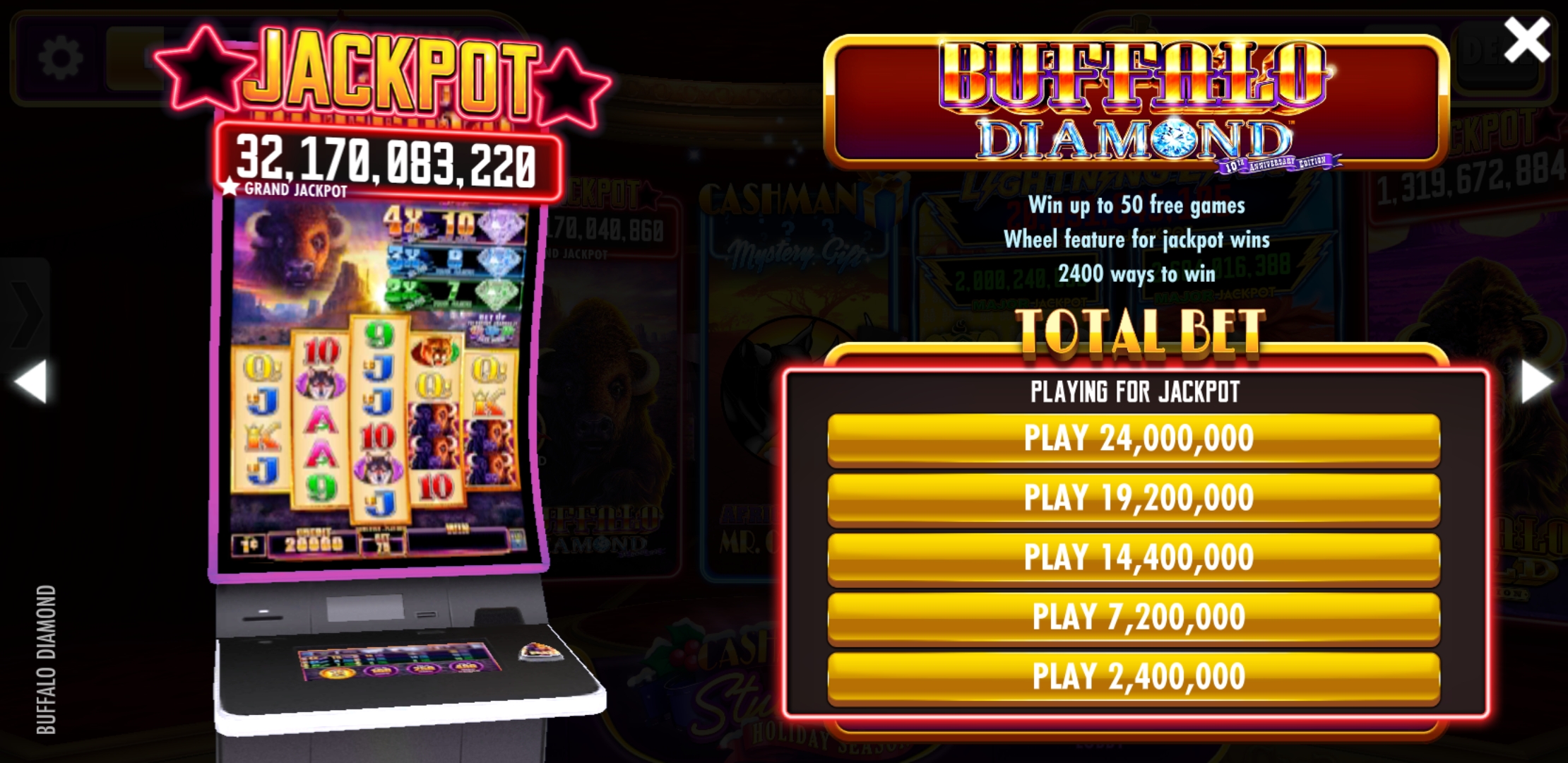 To exit, tap the "X" in the upper right corner.