The Daily Wheel is a nice little bonus from us to start your day! You can spin the wheel once every 24 hours from the last time you spun - that is once every calendar day local time. Once the day has passed, the Daily Wheel will automatically be available on your next login or game refresh.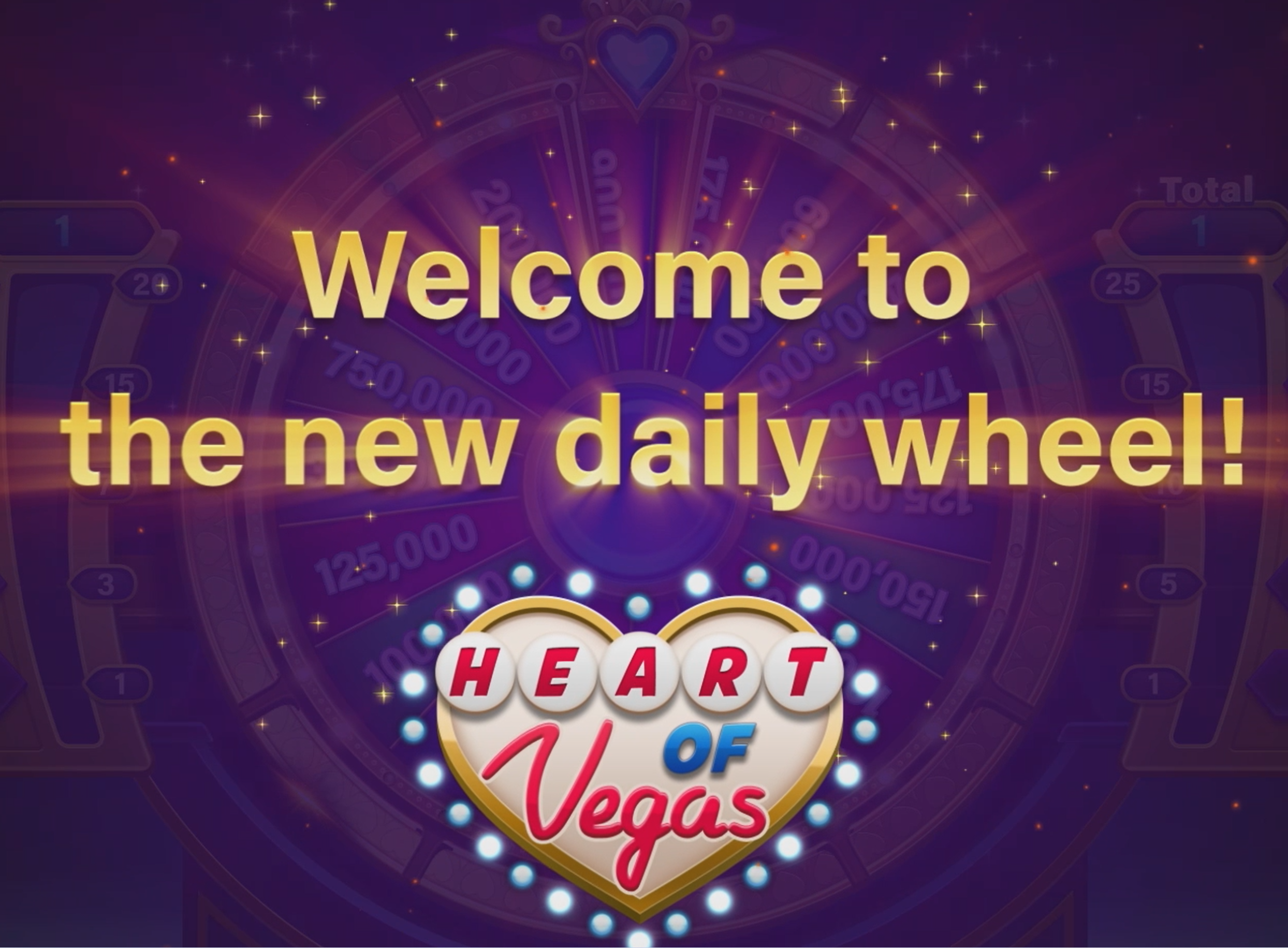 To get started:
Tap the wheel! This will then show you your base amounts: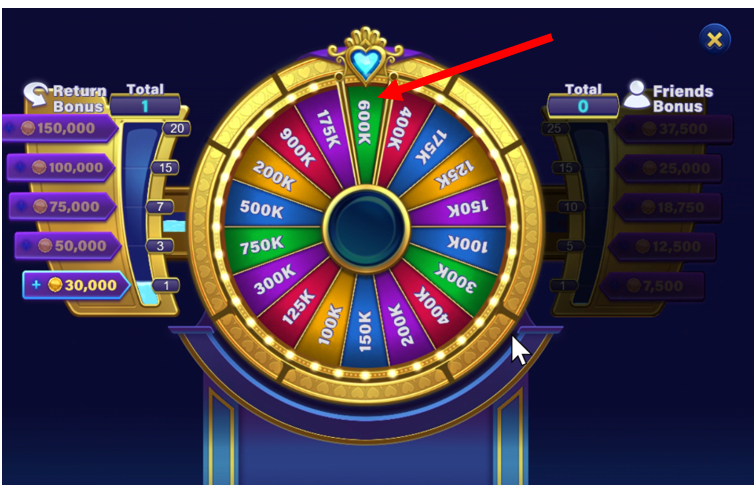 Once you have received your Return Bonus and your Friends Bonus, the total amount of the 2 will get added to all the wheel totals as seen below: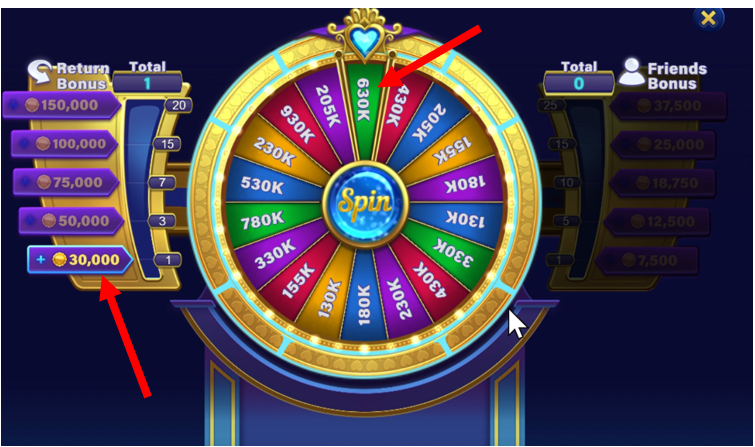 You can see the base amount started at 600K once the Return Bonus and Friends Bonus have been added the total becomes 630K. Please note the amounts showing on the wheel will not show half measures and will be rounded up.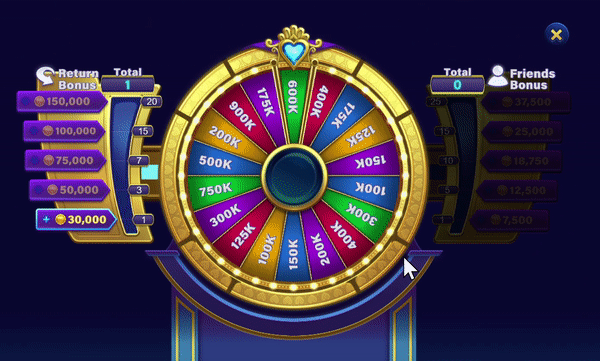 Once the spin has been completed you will receive the correct total amount shown including all bonuses: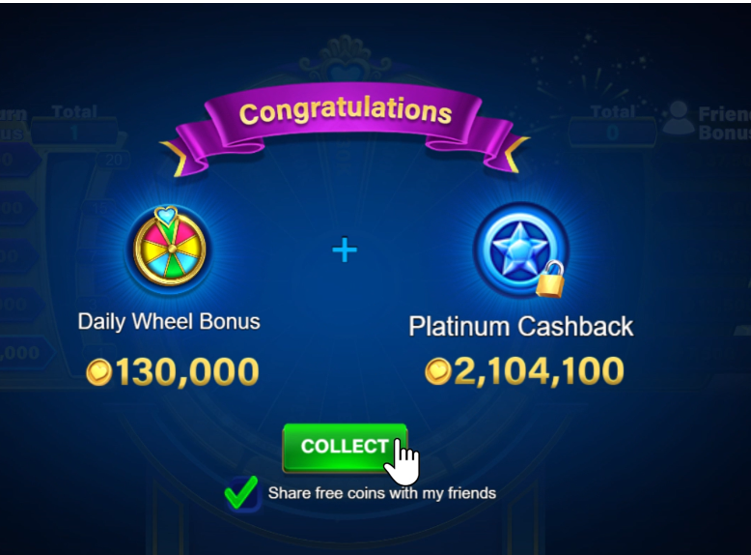 Please note, you can claim Return Bonus when your level it Bronze or higher. You can check your level under your profile: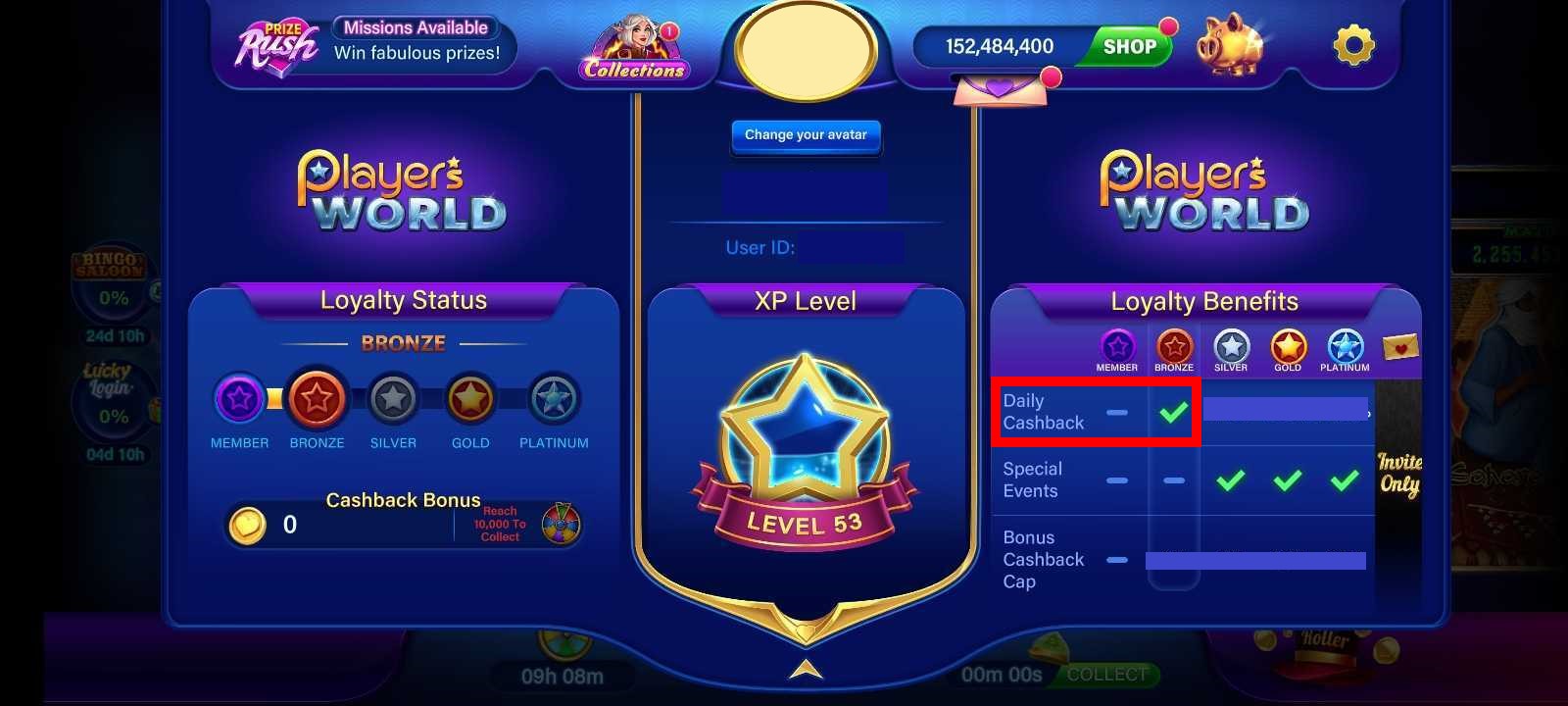 If you are seeing some delay or having some trouble hitting the COLLECT button, don't worry! Your bonus will automatically be added to your account balance.