All Heart of Vegas missions are available in your Prize Rush feature!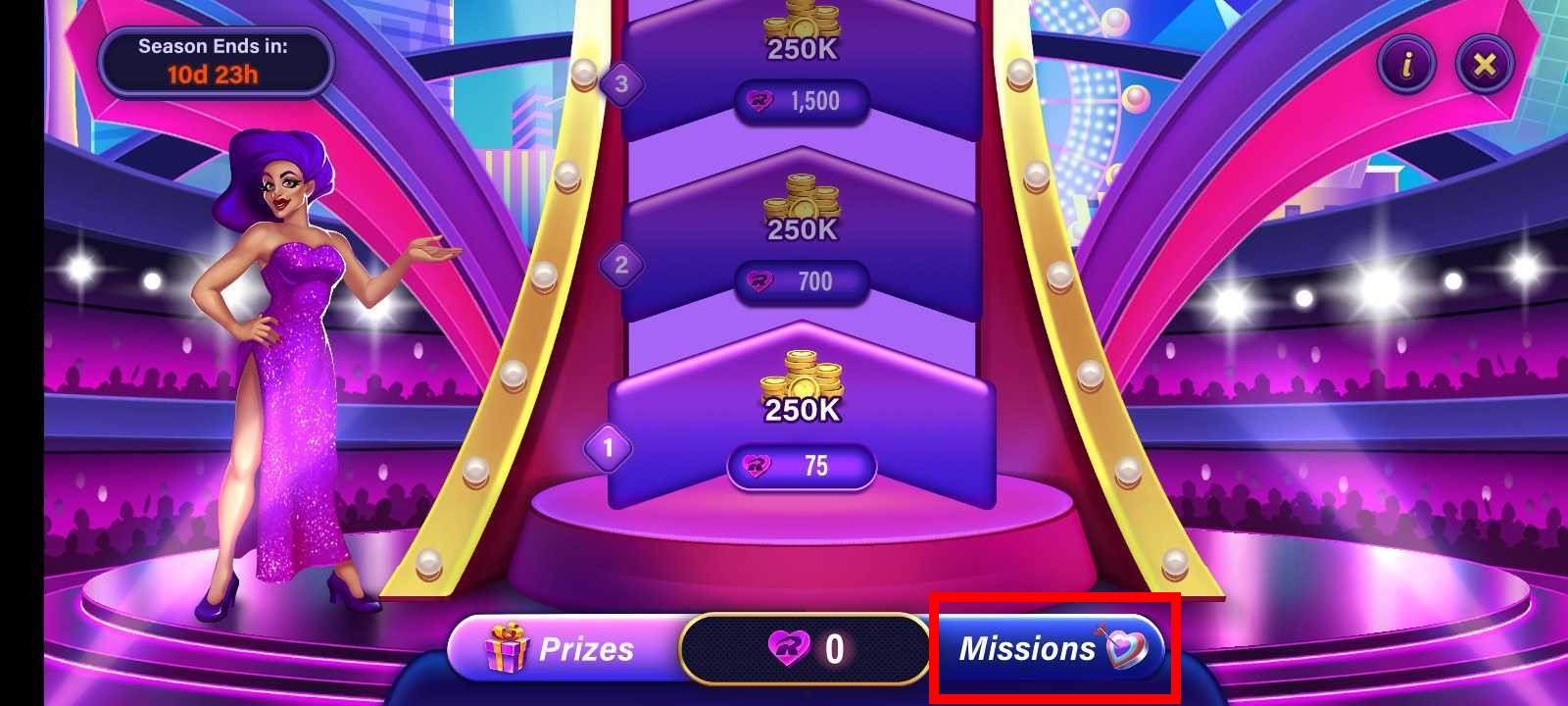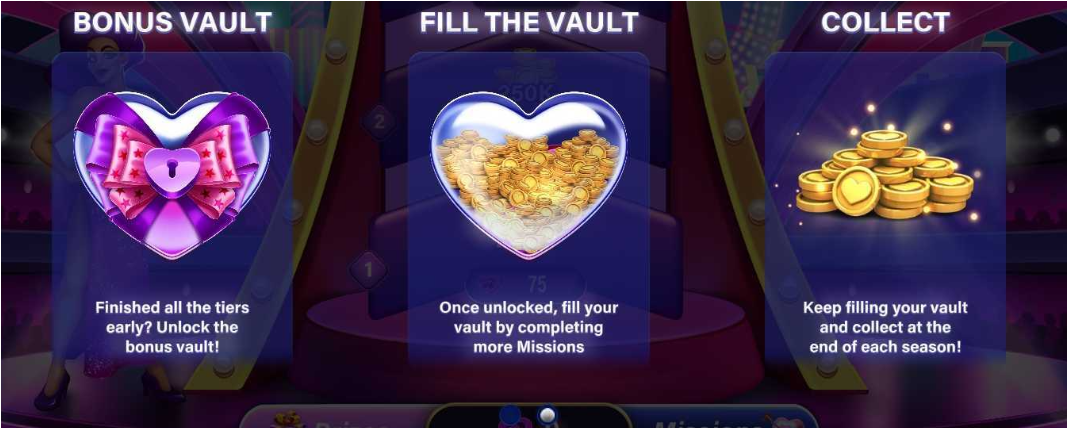 So how do the new missions work?
Once you access the missions area you will see there are 5 missions each with a specific slot to complete the missions on.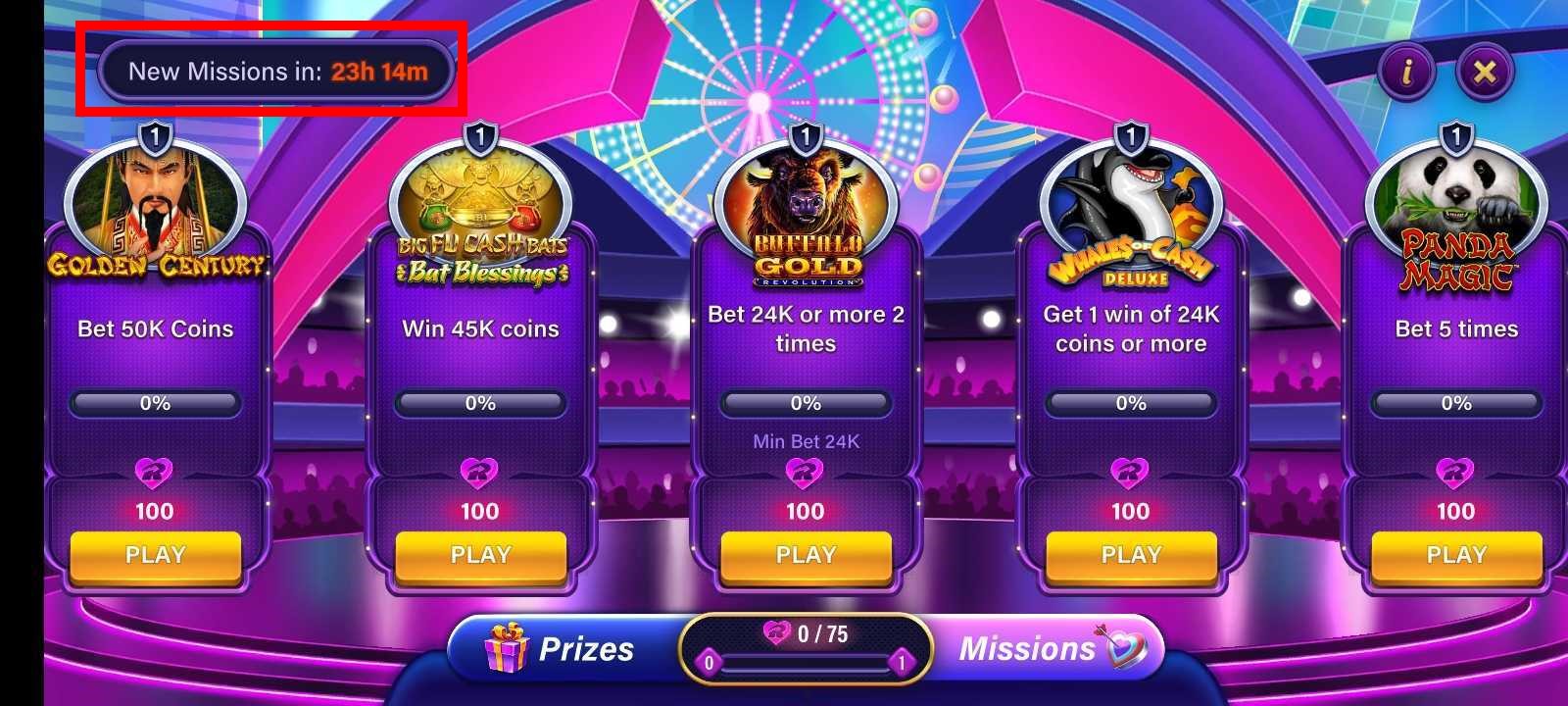 Each mission has 5 levels to complete, each level has a reward attached and you can check your missions progress in the mission area as well. Once you complete each level you will see the missions area glow and award the appropriate reward.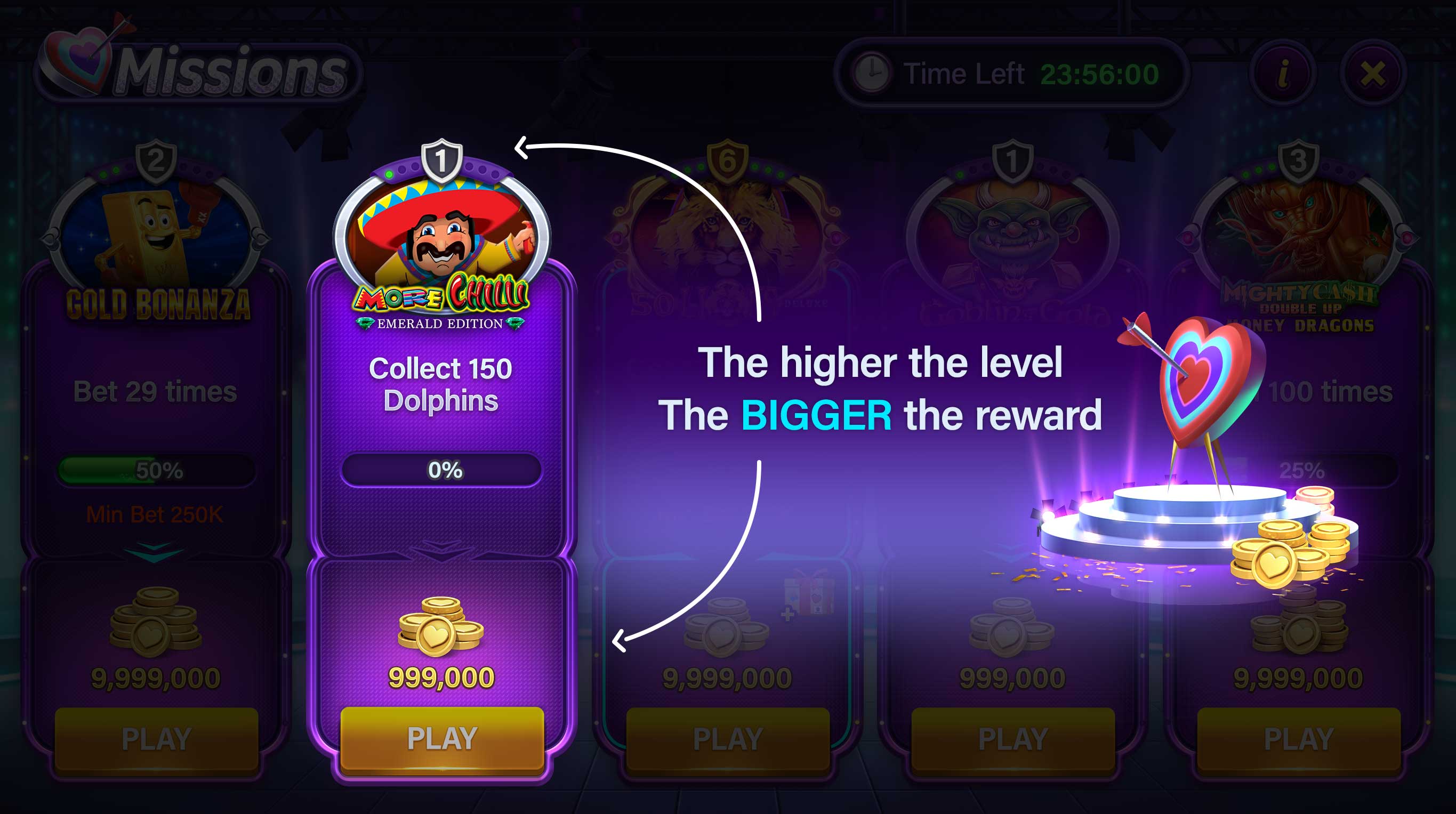 So how does each mission set break down
1. Mission level and the slot to play. 2. The objective to complete. 3. Mission progress. 4. Minimum bet level. 5. Reward for complete the current mission level. 6. Play button - takes you to the appropriate slot.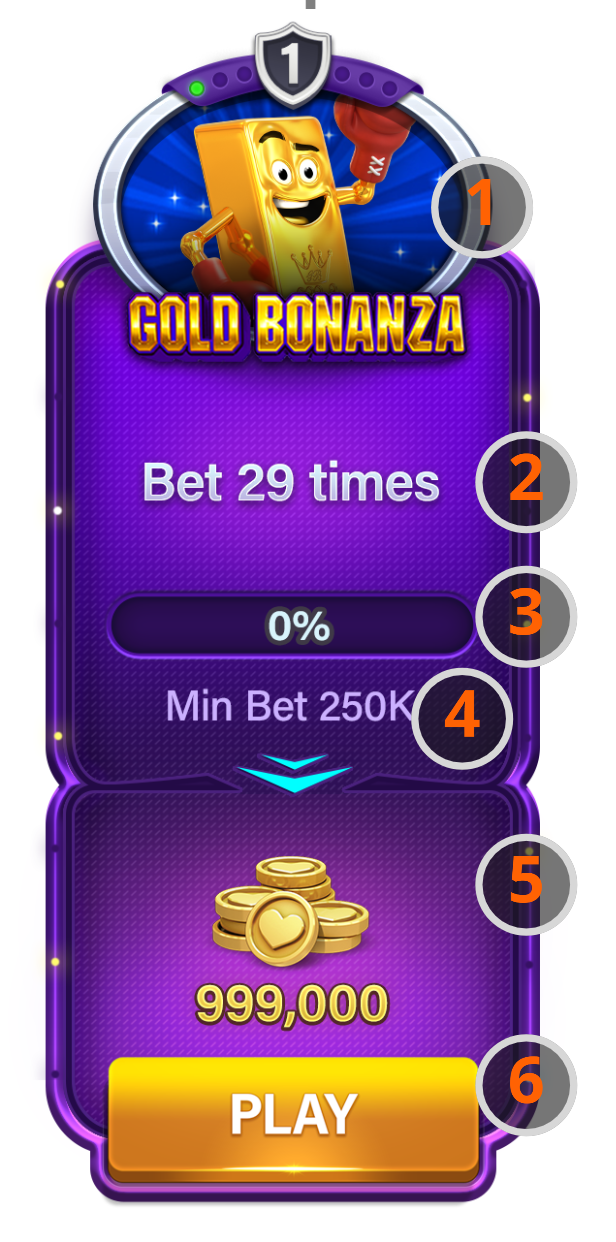 That's it, you're already to go! If you don't already have the missions keep an eye out for them coming soon!
*coin and lightning amounts are for illustration only, actual rewards and amounts required to play may vary