Jackpots can vary from game to game and are typically displayed over available machines in the main lobby, so you can see if there is currently a jackpot in your favourite game.
Each qualifying bet gives you the opportunity to win the Jackpot. A portion of your bet is contributed to the total Jackpot Fund. Jackpots cannot be won during free spins unless specified in the game rules. Once the free spins are over your bets will continue to qualify for the jackpot.
There are a few types of jackpots that can be won in our games.
Below we will go through how they work and the different ways you can win a jackpot.
Fixed jackpots:
These are the classic jackpots we all know. The amount you can win always stays the same no matter how often you may win them, the amounts can varying from different slots but many slots have them, even those with the Progressives (below). The amounts that can be won will change with different bet levels; Bigger Bets, Bigger Jackpots.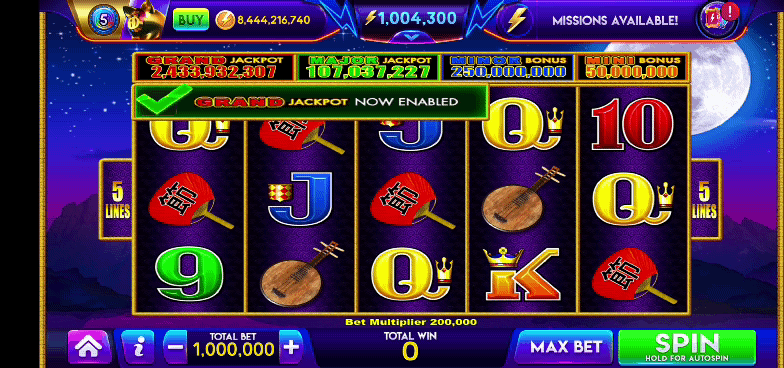 As you can see the minor is x amount of coins, if for instance you won this in a hold and spin 2 or 3 times, each time it will deliver the exact amount displayed that many times
Progressive Jackpots - Single slot
Progressive Jackpots increase while you are in the slot playing, they start to build as you play and get higher and higher until they are won or you leave the slot. As you see below the Major and Grand continue to grow while in the slot.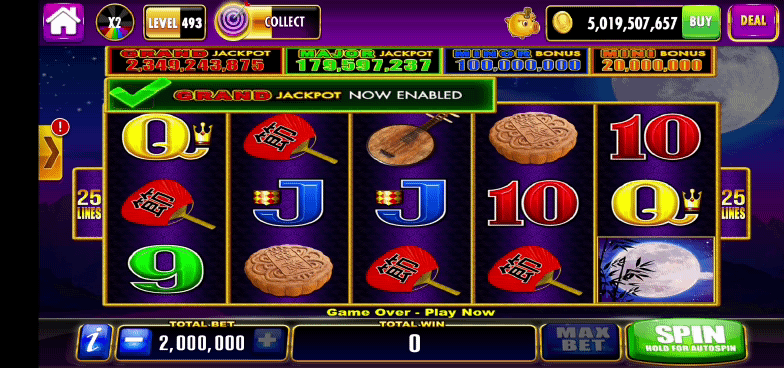 Once the jackpot is won it will reset to it's base amount of coins on us, the base amount will be determined by the amount you are betting and can vary depending on the slot.
Progressive Jackpots - Group of slots
These types of Jackpots are typically the highest values, they are grouped across a number of machines and will usually be the Grand and possibly the Major. You will note banners across the slots in the group as below.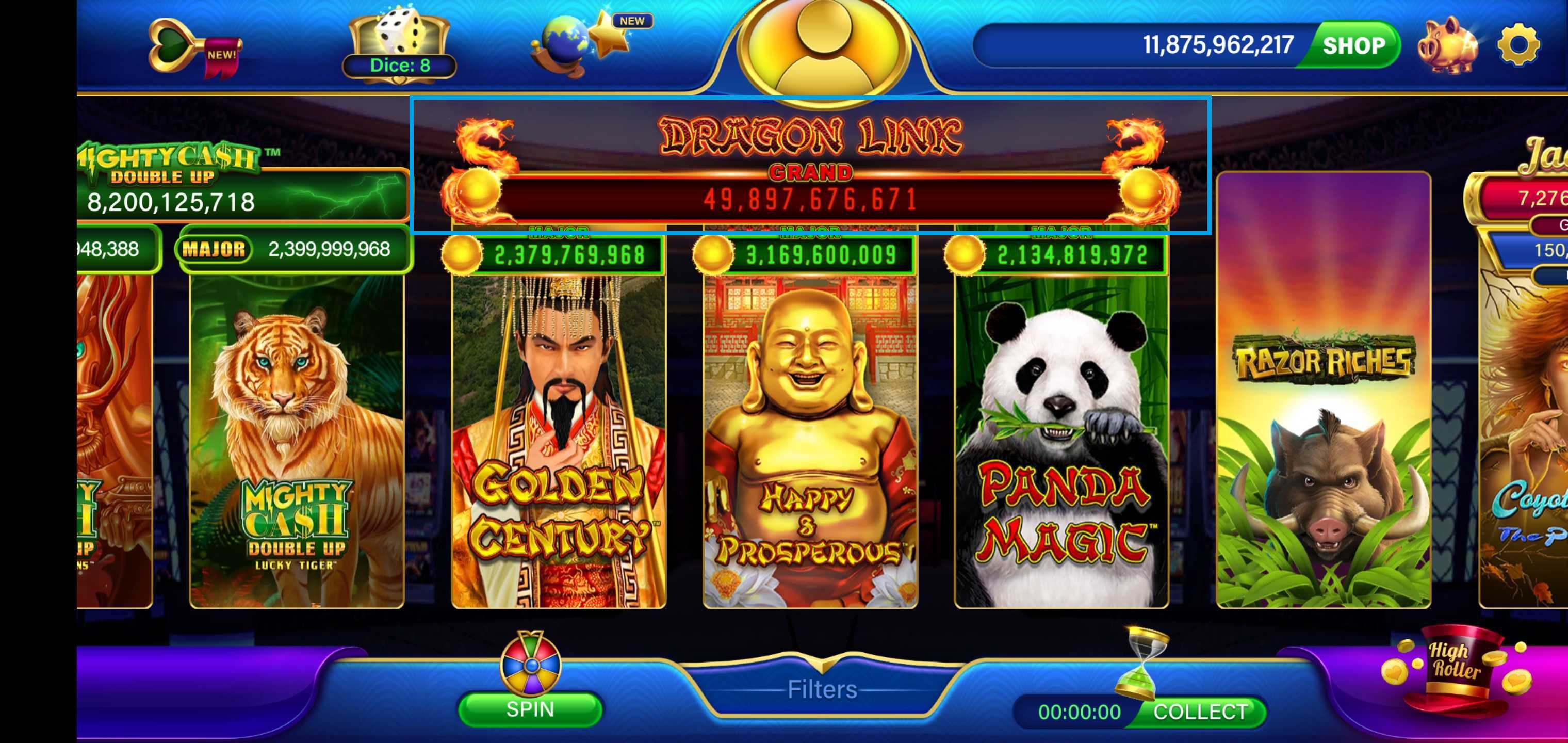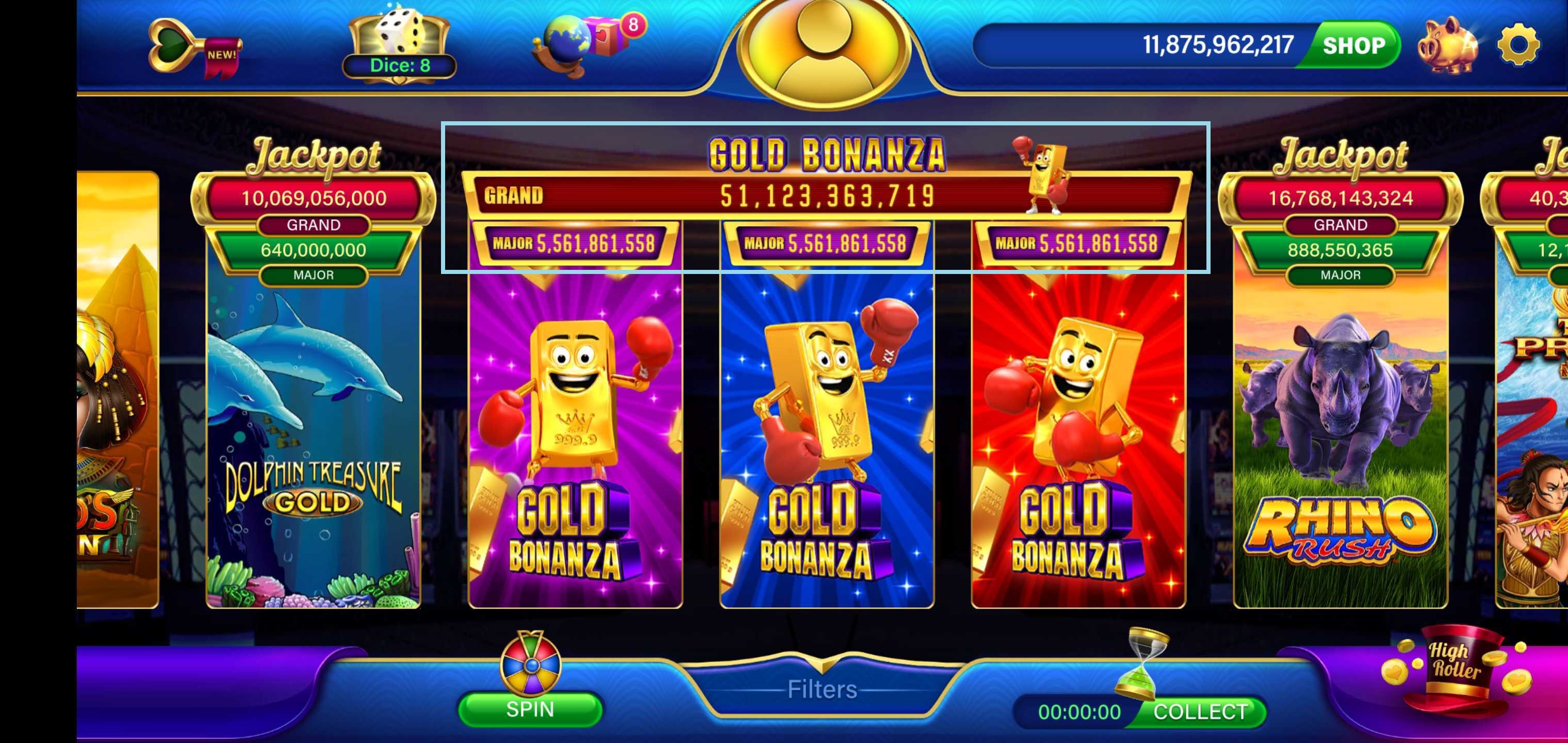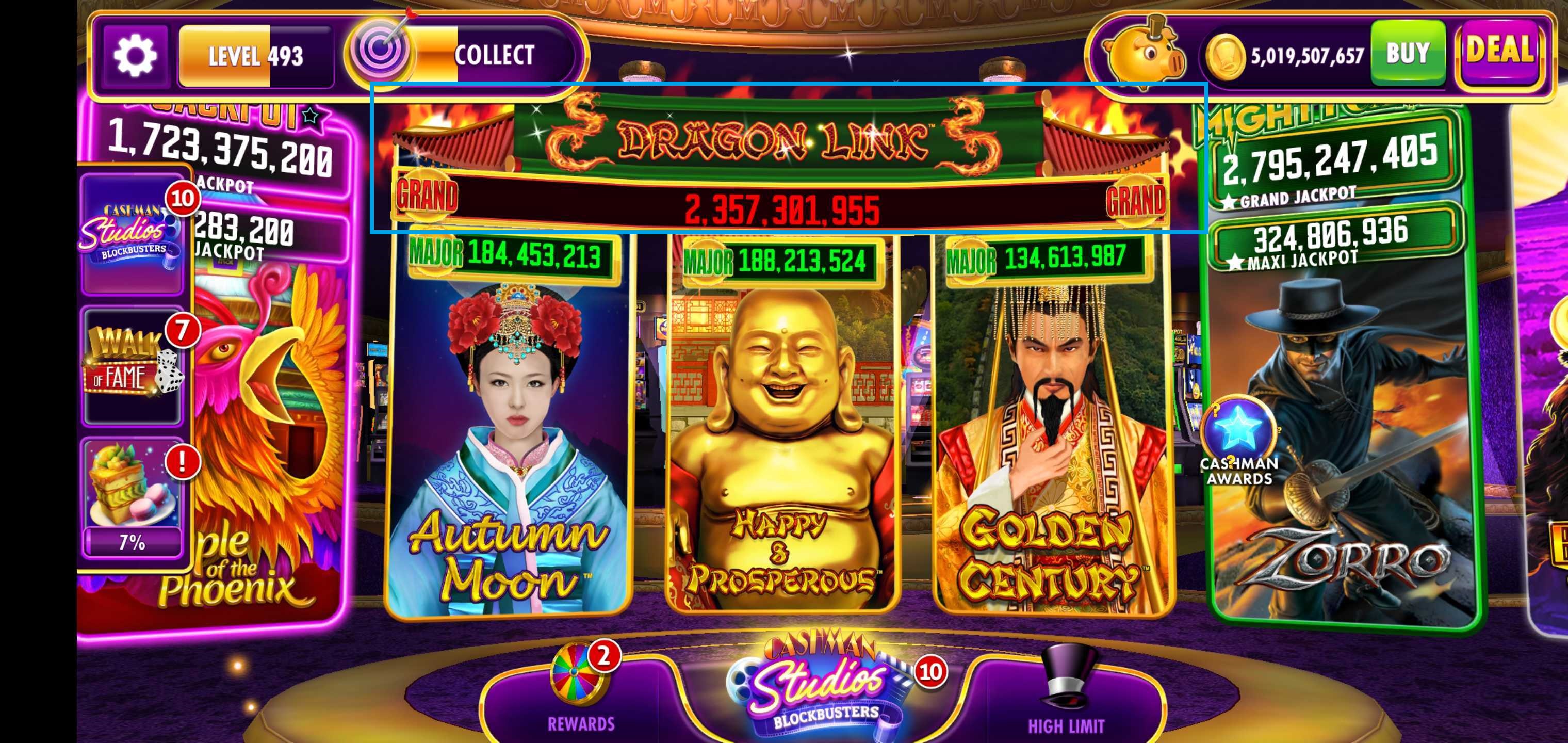 These amounts gather across all the machines that fall under them based on groups of players in your region, like the progressives above they will accumulate coins until someone wins the Jackpot and they reset to their base amounts and begin to climb again.
Lightning Link specials:
Random Jackpots
Random jackpots can be won while playing. At anytime in any slot there is a small possibility you can win the Major as displayed in the slot without winning through a feature or other means. The game will just automatically award it with an on screen pop up and the coins will be added to your coin balance. Random Jackpots are only available on paid spins and cannot be won during free games.
Group Jackpot
The Tier 5 Jackpot can be won in various slots across Lightning Link once you achieve Tier 5 in the season (1,000,000 Lightning points). This is like the above random jackpot and while playing the select slots can be randomly awarded to anyone in Tier 5 who is playing. Like the progressive this builds across the different slots and resets each time it is won. Below are some examples but there are even more slots available with the Tier 5 Jackpot available to you in the lobby.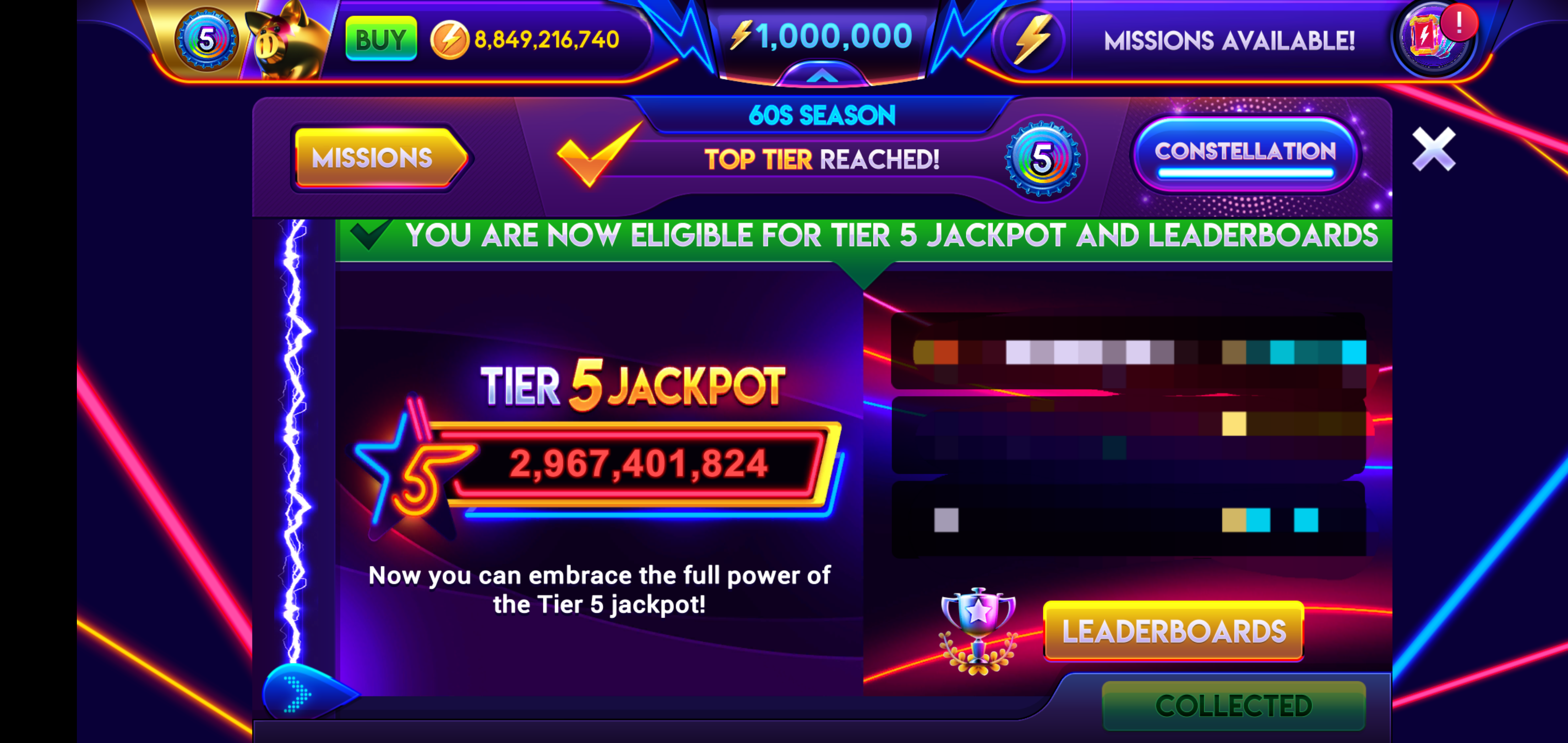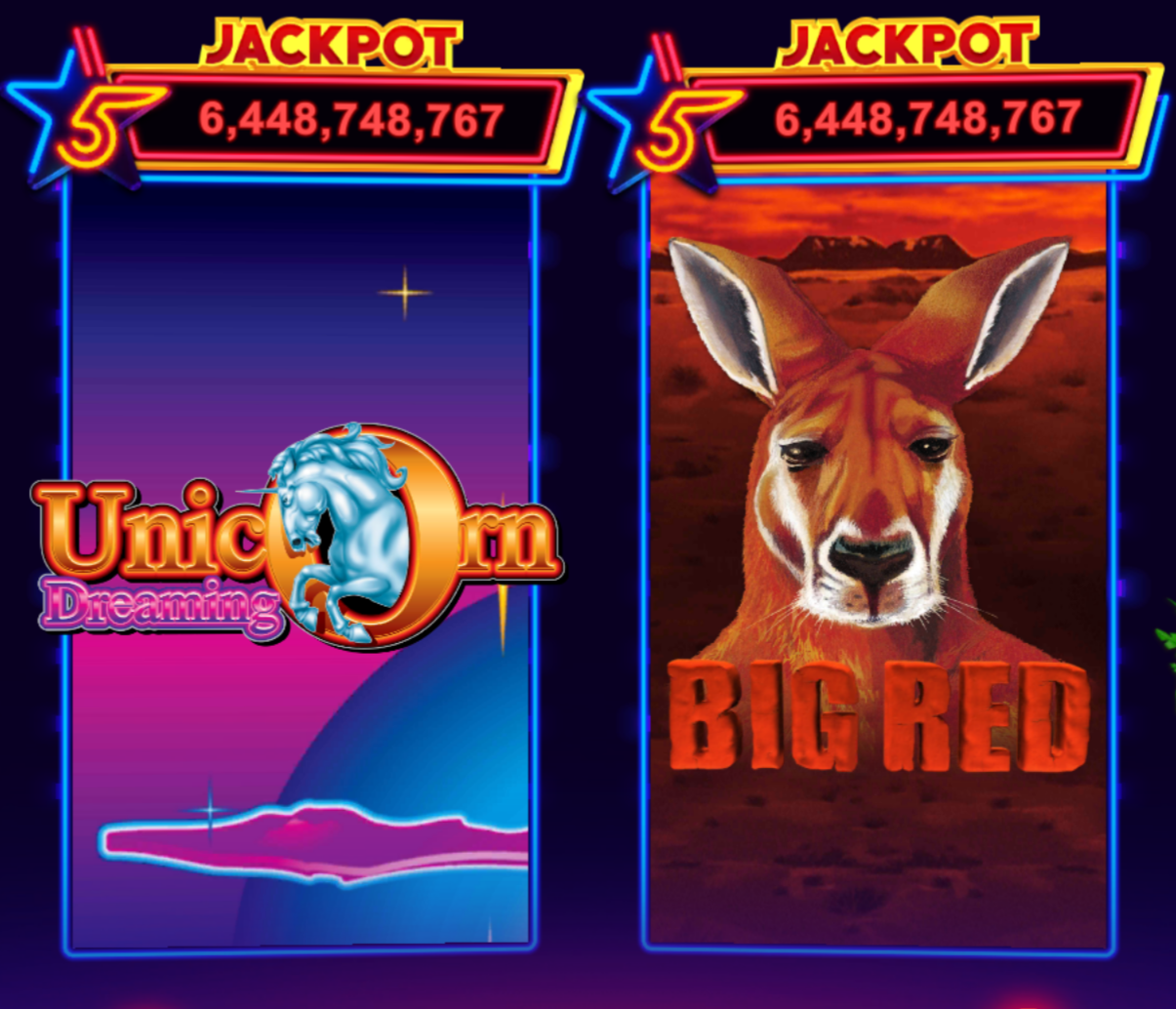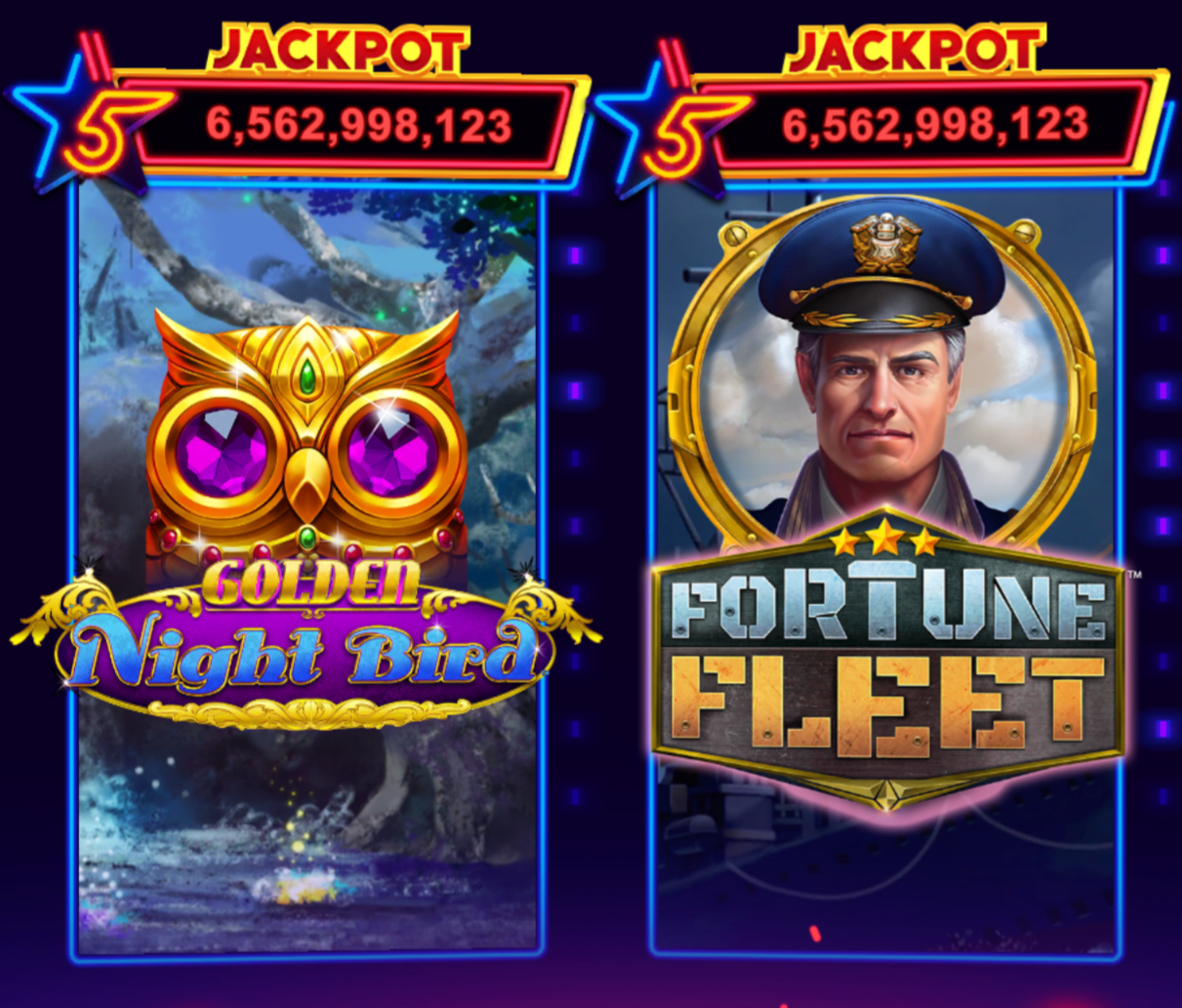 For more information on how the jackpot works in specific games click on the i logo when in the slot and check though the game rules where the jackpot winning mechanic will be explained.
Top Tip
We would suggest playing with plenty of battery life and close to a stable WI-FI connection to avoid any disruption during your gameplay.
Should you encounter any error whilst playing, refer to the link below for useful tips or contact our Customer Support team with as much information as possible.
Why Is My Game Constantly Freezing
If these tips do not help, please contact us with as much information as you have regarding your situation.