Lighting Features
The Lightning meter at the top of your in game screen displays your Lightning balance.

Clicking the Lightning drop down button will conveniently open & close the 'Rewards Page' for you which neatly stores all pertinent information regarding the time left in the particular season you're currently in; as well as your progress on Rewards, Missions, and Leaderboards.
Rewards tab shows you how much lightning you have earned.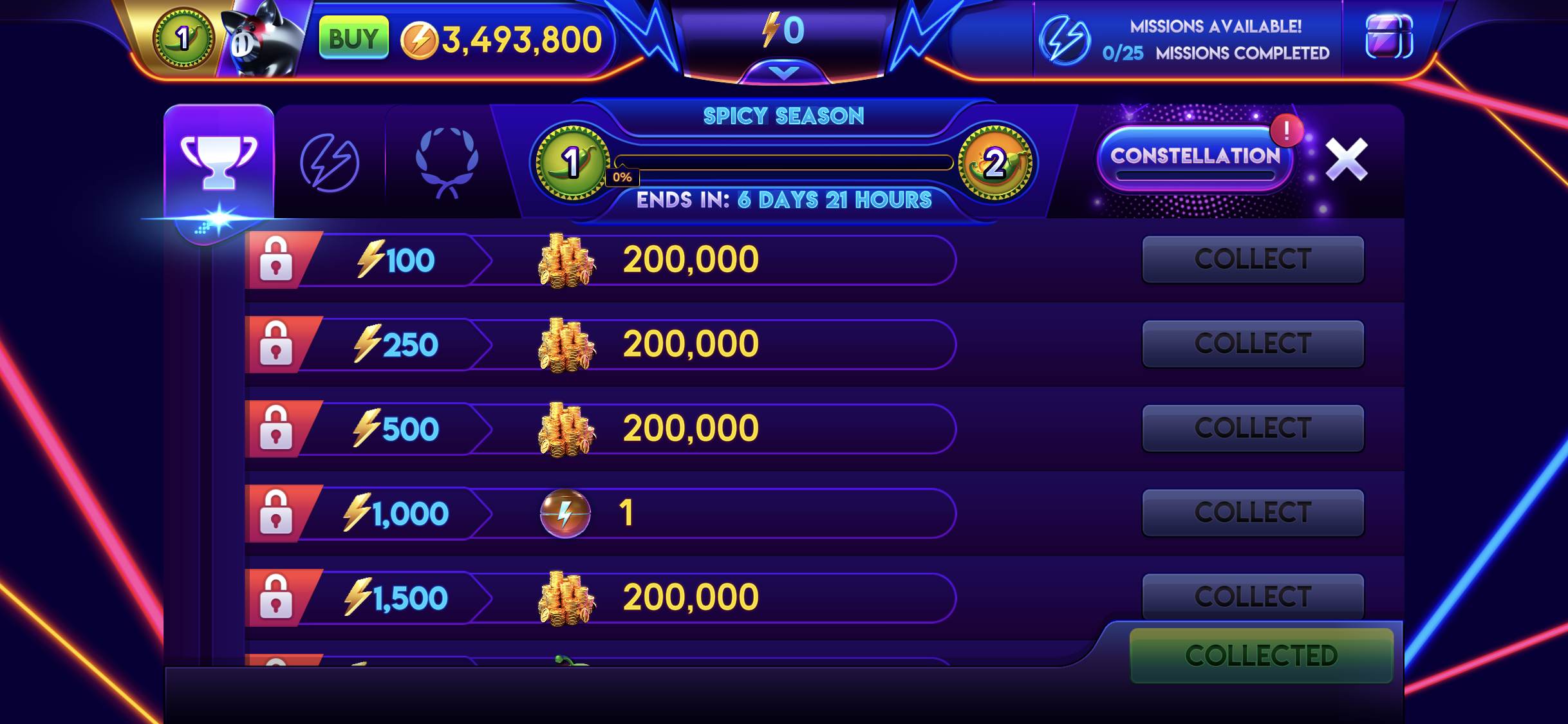 The Lightning Missions tab will show you at the bottom when your missions will reset.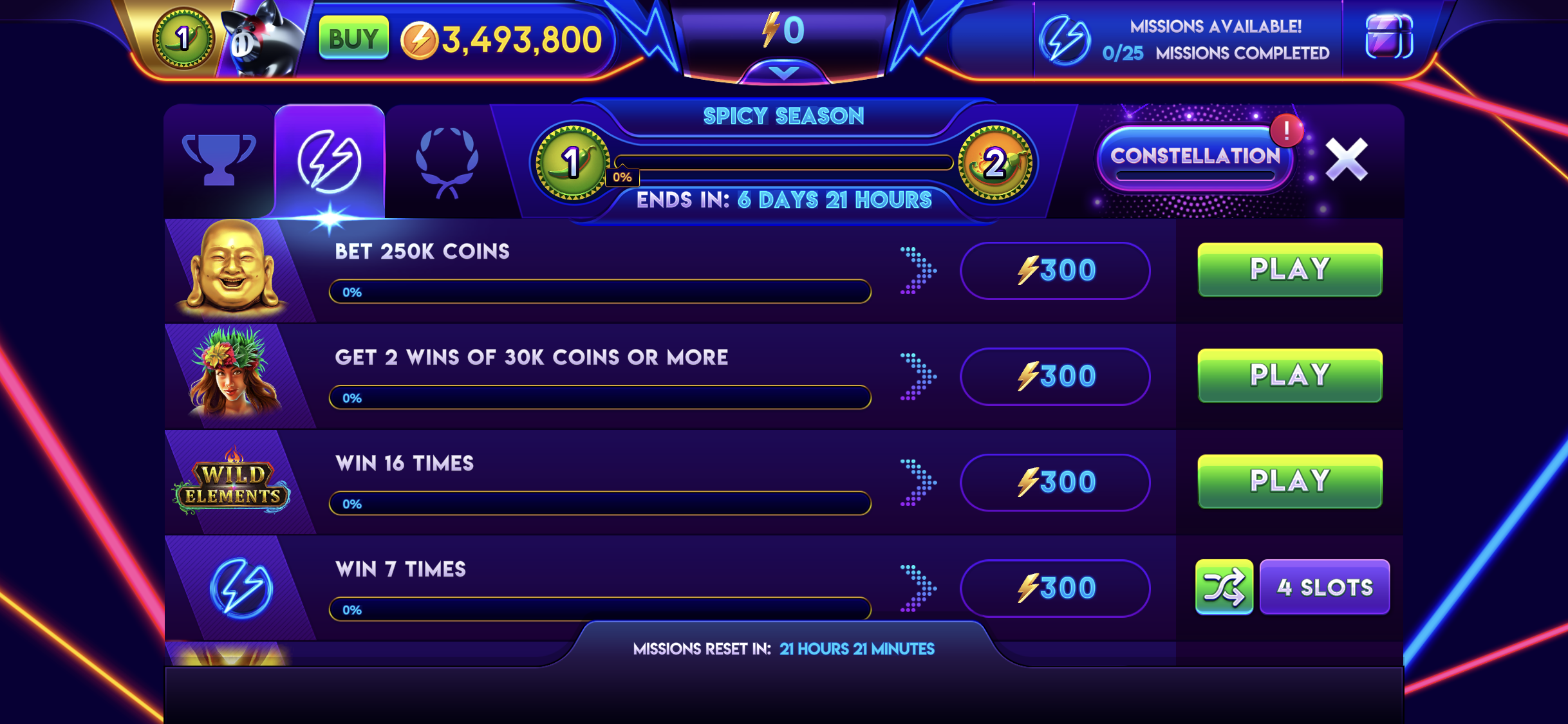 The Leaderboard tab , once you hit Tier 5 will shows you the jackpots available.