How do I increase my bet level or get access to Jackpots?
When you first start playing you may notice that some bet levels are greyed out and have a lock icon on it. Just like unlocking new games you can unlock new bet levels by simply playing the game and increasing your experience level.
Tip: The bigger you bet the more experience you gain and the quicker you unlock new bet levels. Also the padlock icon will also display the level needed for it to be available.
Example: Here all bet levels within the pink frame are available for single player Jackpot play, yet the top bet level still needs a higher experience level to be unlocked.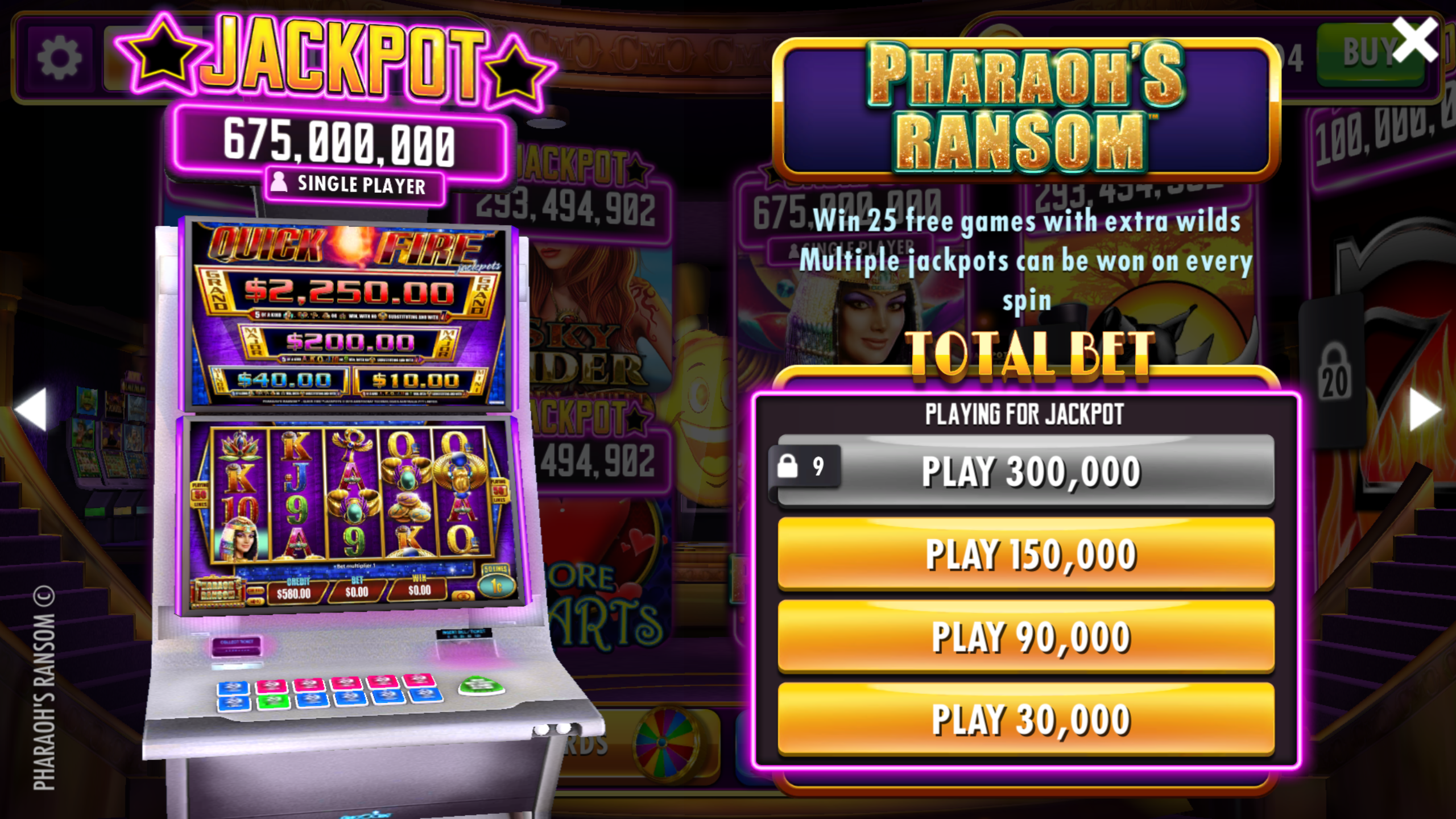 When you unlock a new bet level you will get the below message.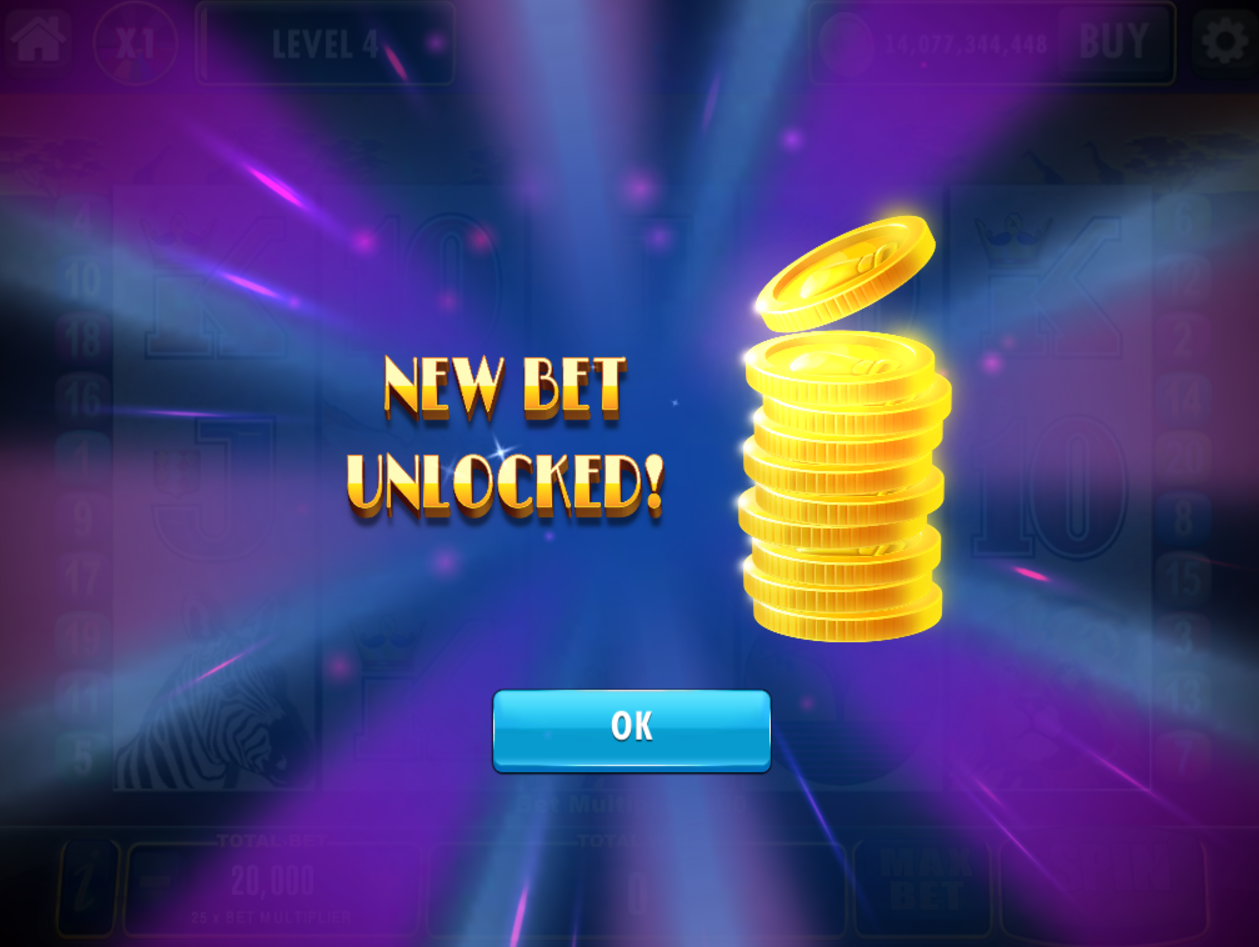 Now if I go back and look to the main lobby and select the same game. I can now see that I've unlocked all bet levels for Pharaoh's Ransom.