Running low on coins?
There are a few great ways to earn free coins in Heart of Vegas! You can send and receive them from your friends, get them from the daily bonus wheel, collect the hourly bonuses and also check out the fan page for lots of freebies and events that reward coins.
Fan Page Bonus
The Heart of Vegas fan page hosts a ton of free bonuses and live events where you can compete to win up to millions of coins. You can access the fan page through Facebook directly by clicking on the below link*:
https://www.facebook.com/HeartofVegas/
Daily Friend Gifts
(Facebook version only)
To send and receive gifts with your other friends that play Heart of Vegas, all you need to do is click on either the Free Gifts button on the bottom of the game in the lobby.


This will open the gifting window where you can collect the gifts that have been sent to you and send out gifts to your friends as well. You can only send out one gift to each friend every day, yet the more friends you have, the more gifts you can send and receive daily.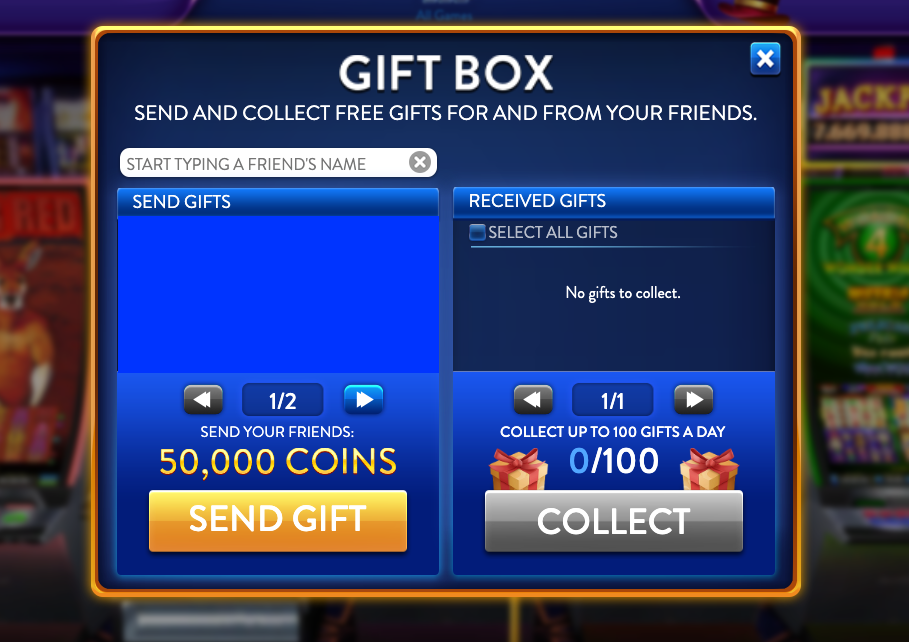 Daily Bonus Wheel
The Daily Wheel is now available once every 24 hours from your last collection point, that is once every calendar day, local time. Once the day has passed, the daily spin wheel will automatically populate upon your next login/refresh. The daily wheel is located at the bottom left-hand side of the game window.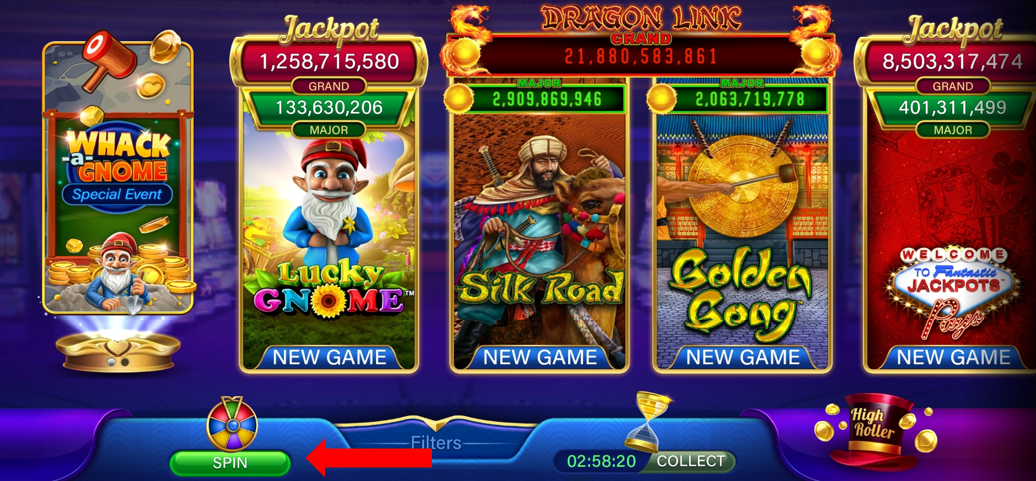 The daily bonus wheel will award additional points for specific aspects of your account. The return bonus will give you additional coins scaled to the number of consecutive days you have visited the game to play (the maximum is 25 days). The friend bonus will give you additional coins scaled to the number of friends you have that play Heart of Vegas (the maximum is 25 friends).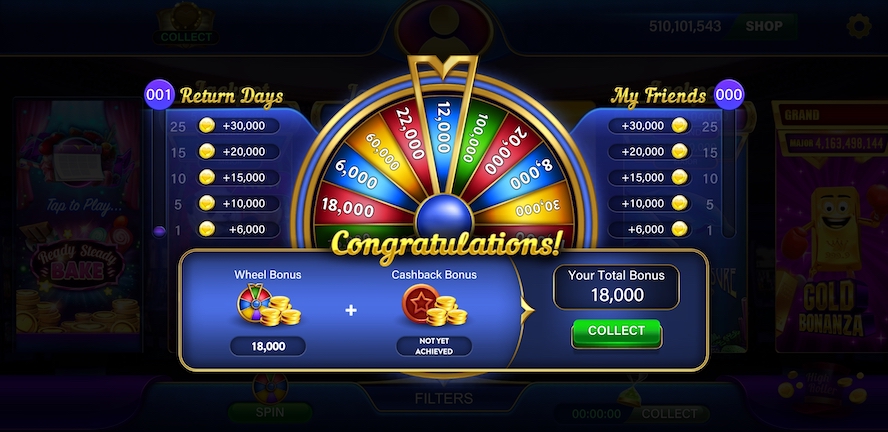 Hourly Bonus
The hourly bonus is located at the bottom right-hand side of the game window and you can collect it every hour for 10,000 coins. This bonus will accumulate up to 30,000 coins in three hours which will max out the bonus and wait for you to collect it.
If you wait the full three hours your hourly bonus will collect all the bonuses at once.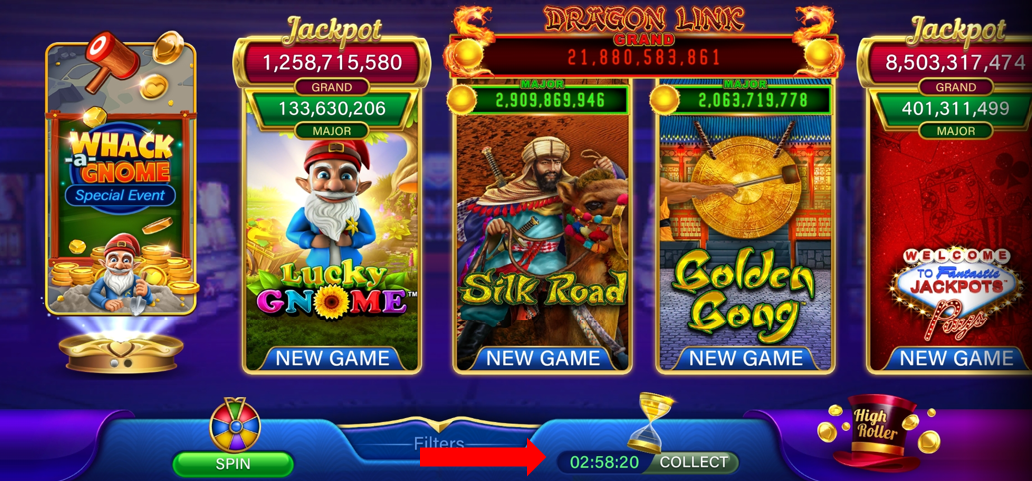 *Please make sure you only follow the specific pages which we have listed below to avoid accidentally following a fake spam site which may use our name to trick you. We are working daily to remove these types of sites. To ensure you never have to see one of those sites which only want your personal info, please do make sure to follow only our official pages we have listed below. Thanks again and happy spinning everyone!
You can also check out our exclusive shop below!